'Grey's Anatomy' Season 14: Teddy Returns to Grey Sloan; Arizona in Another Heartbreak?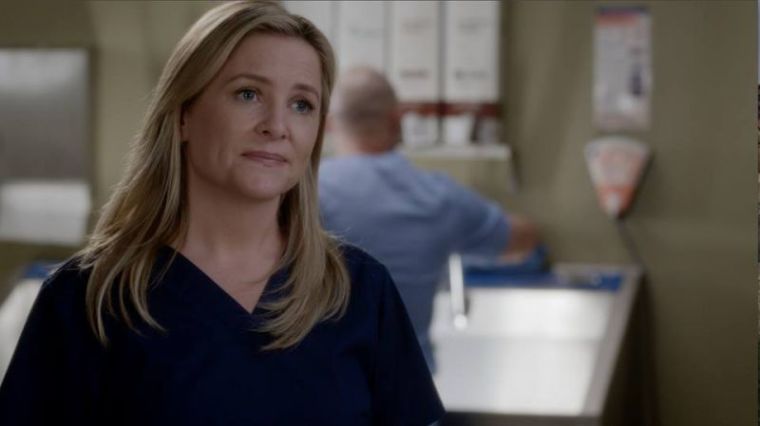 Teddy (Kim Raver) will be returning to Grey Sloan in season 14. Meanwhile, Arizona (Jessica Capshaw) might be getting another broken heart in the new season.
When "Grey's Anatomy" returns this year with its 14th season, a former series regular will also come back to the show. E News! confirmed that Raver will be reprising her role as Teddy, Owen's (Kevin McKidd) long-time friend.
Teddy was last seen in season 8, when Owen forced her to pursue her calling to serve as chief of the Army Medical Command by firing her from Grey Sloan.
A mention of the doctor happened in season 13, when Owen's sister, Megan (Bridget Regan), was discovered alive. Amelia (Caterina Scorsone) told Owen that Teddy had already seen Megan and realized that she was his sister.
Since Teddy is expected to appear in season 14 for only a few episodes, it is anticipated that she will help Owen process the fact that his sister is alive and is coming home to him.
Meanwhile, Arizona might be getting another heart break in "Grey's Anatomy" season 14.
On the season 13 finale, Eliza (Marika Dominczyk), who is secretly dating Arizona, was fired from Grey Sloan by Bailey (Chandra Wilson) for putting the blame on Edwards (Jerrika Hinton) and Webber (James Pickens Jr.) for what happened in the hospital.
This forced Eliza to cancel her date with Arizona, and instead she packed all of her stuff from the hospital.
Since no one really liked Eliza's presence in the hospital, except for Arizona, it is possible that she will not be stepping foot in Grey Sloan anymore. This would make it impossible for the two to have a relationship, forcing Eliza out of the storylines for "Grey's Anatomy" season 14.
"Grey's Anatomy" returns with season 14 later this year on ABC.