Iran 'Modern Family' Lacks Homosexual Couple, Replicates US Version (VIDEO)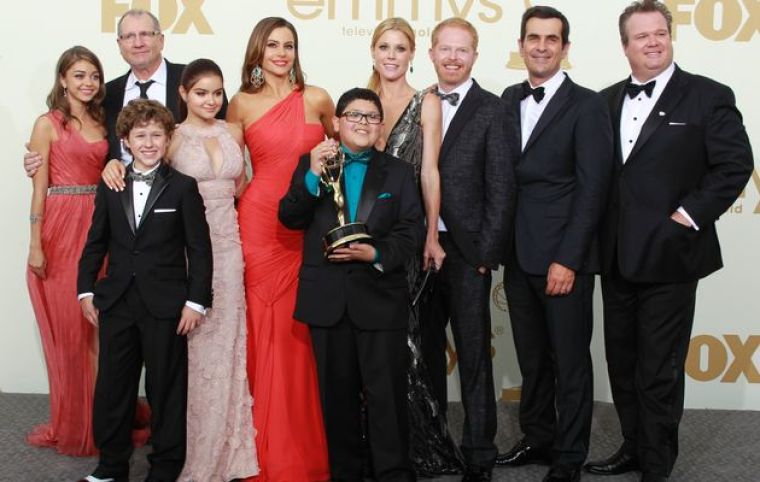 An Iranian version of "Modern Family" debuted this week during Ramadan and is a big hit with the public. However, there is one significant difference between the U.S. and Iranian versions: there is no homosexual couple on the Iranian version, in accordance with Iranian tradition.
The show, known as "Haft Sang" in Iran, has been modified for the Islamic Republic but does not have any rights to the U.S. comedy, according to a producer for 20th Century Fox. "Haft Sang" translates to "seven stones" in Iran and features the same family dynamics, except for the relationship between gay men.
The Islamic Republic of Iran Broadcasting is behind the series, and the company generally produces shows that "include a mixture of comedies and dramas, all of them having an 'ethical theme' of some sort," according to Haghighi, a professional video editor in Iran.
In the Iranian series, Phil and Claire have become Mohsen and Leila, while their children Luke and Alex are Shaahin and Shadi. A major difference is that U.S. daughter Haley has been changed into a teenage boy named Amir. Jay and Gloria have become Nasir and Mehri; their son is Hamed instead of Manny. Mitchell and Cameron are known as Behrooz and Elham, a husband and wife who have adopted a child because of Behrooz's infertility.
"Modern Family" has been taken and adapted to different regions around the world. Greece and Chile are both planning to make their own versions of the series. In Chile, the same-sex couple will not be featured because same-sex marriage is illegal in the country. Greece, however, may include the gay couple.
Videos of the Iranian series show near replicas of the American series, and viewers have been posting the episodes on YouTube to show both the similarities and the differences between the two. So far, only two episodes have aired in Iran but most likely, if the show catches on, there will be approximately 30.
Watch a side-by-side comparison here: