Sarah Palin on Bristol's 'DWTS' Death Threats: 'Haters Will Hate Anyway'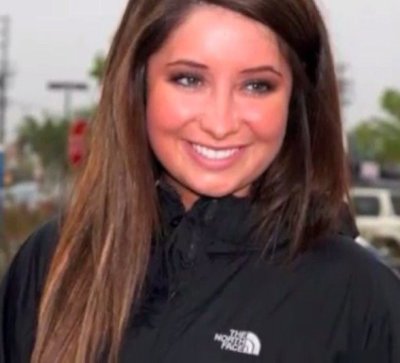 Sarah Palin sees herself as a "mama bear" figure, and has posted a letter in response to the death threats made against oldest daughter Bristol last week. The younger Palin is a current contestant on "Dancing With The Stars" and received a suspicious package with what turned out to be a harmless white powder inside.
"I'm in California today to support Bristol," Sarah posted on her Facebook account. "I'm sorry to see that she's again getting those annoying death threats and more 'mysterious white powder' sent to her while on DWTS this All-Star season. These threats sure waste a lot of time, production and public resources."
"But do the haters really think this will stop Bristol and Mark and the show's producers from keepin' on keepin' on? Silly critics- after all these years of goofy antics like this we find these efforts are actually quite motivating! Bristol's not letting this get her down," the former vice presidential candidate continued.
Authorities were called in to investigate the package and envelope, and officials at ABC worked hard to keep Palin and partner Mark Ballas safe until tests were run. The New York Police Department has announced it is investigating and will keep doing so in order to ensure Palin's safety.
Sarah managed to make it to the taping of last night's show, and tonight will feature the rare and dreaded "double elimination." She took up her daughter's cause and has encouraged fans to keep supporting Bristol.
"Thank you again to everyone. It means a great deal during this fun and highly competitive event, and it's sure appreciated! As Bristol shares with anyone targeted by naysayers in life: 'Hey, the haters will hate anyway; the critics will criticize, so you might as well dance!'" the mom wrote.
The results episode featuring the double elimination will air tonight on ABC at 9 p.m. EST.
Bristol Palin - Dancing with the Stars (FULL Performance)