SpaceX's Falcon Heavy Powered Its Way Into a $130 Million Military Contract, Beat ULA Again
SpaceX and Elon Musk once again beat out the United Launch Alliance by scoring yet another contract for a classified military satellite. The mission will be carried out with the company's Falcon Heavy rocket, which is set to launch with its secret cargo in 2020.
Their competition, the United Launch Alliance, also happened to be a massive joint venture between Boeing and Lockheed Martin. The ULA has been the undisputed leader when it comes to military launch contracts, at least until SpaceX came and turned things around by nabbing a contract win back in 2016, as Fortune pointed out.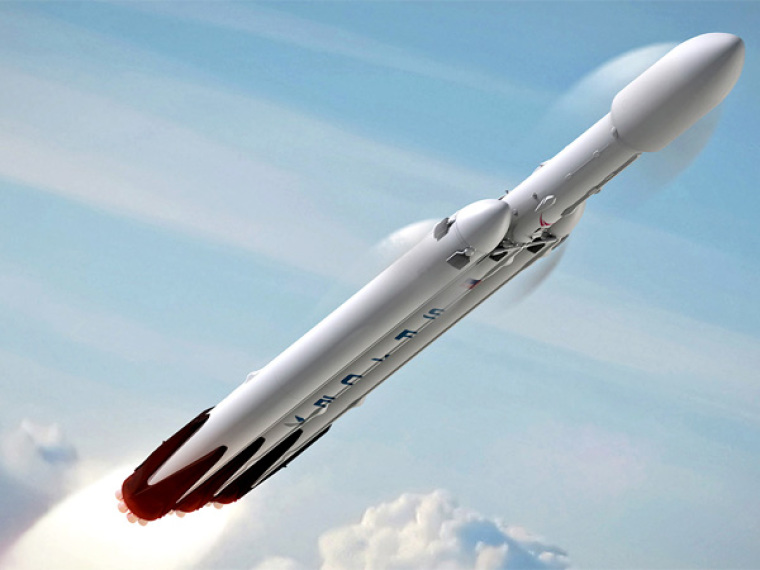 Among other things, SpaceX has simply offered a much more affordable launch option with their new Falcon Heavy Rocket. The aerospace company founded by Elon Musk won a contract for $130 million.
For that sum, the Air Force is actually saving a ton compared to the average cost of launching their gear with the ULA's Delta IV rocket. Unfortunately for the Boeing and Lockheed Martin joint venture, the Delta IV is not only much more expensive to operate, it also significantly lags behind the Falcon Heavy in terms of raw performance.
The Falcon Heavy is currently considered the world's most powerful rocket in active service, a claim that's been confirmed by SpaceX since revealing the new machine last year. With a maximum thrust at lift-off at 5.1 million pounds or 2300 metric tons, the SpaceX Falcon Heavy is capable of lifting into orbit over 54 metric tons (119,000 pounds), a mass equivalent to a 737 jetliner loaded with passengers, crew, luggage and fuel.
"On behalf of all of our employees, I want to thank the Air Force for certifying Falcon Heavy, awarding us this critically important mission, and for their trust and confidence in our company," SpaceX president Gwynne Shotwell said in a statement.
"SpaceX is pleased to continue offering the American taxpayer the most cost-effective, reliable launch services for vital national security space missions," Shotwell added.