Troubled Boston Pastor Charged With Drug Trafficking After Crack, Other Drugs Found at Church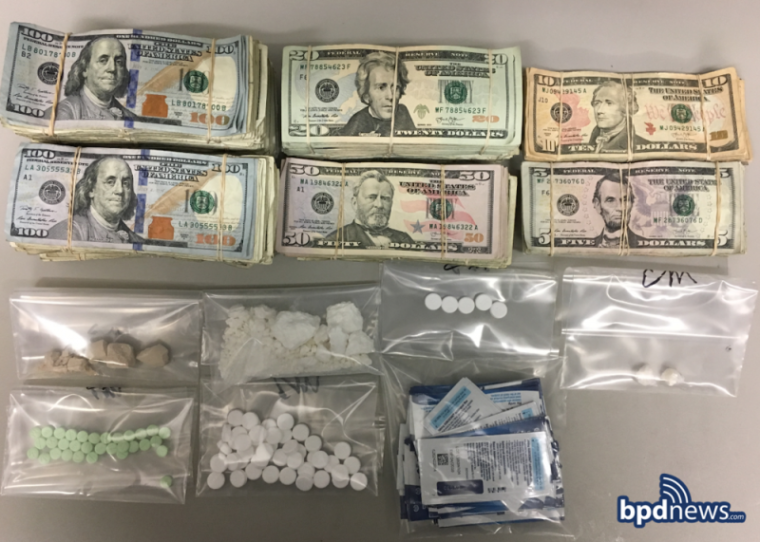 Willie Wilkerson, 58, a troubled pastor in Boston, Massachusetts, with a long criminal record, was arrested and charged with drug trafficking Tuesday after police found a stash of crack cocaine, cash and other drugs inside a church where he once preached.
According to the Boston Police Department, members of the City Wide Drug Control Unit executed three search warrants covering Wilkerson's home as well as the Mission Church and Victoria's Kitchen Food Trailer where Wilkerson is listed as the pastor and owner.
They found: 34 grams of crack cocaine, 11 grams of fentanyl, 50 Percocet pills, 87 Suboxone strips, 32 Clonopin pills and approximately $10,400 in cash. Citing court documents, the Boston Globe reported on Wednesday that police seized more than $14,000 in cash.
Some $20,000 worth of stolen property belonging to an excavating company was also seized.
At his arraignment at the Roxbury Municipal Court Wednesday, the Boston Globe citing court documents said police also found a pastor's certificate in Wilkerson's name inside the church.
Wilkerson's lawyer, John Osler, described him as a father of six and grandfather of 16. He had not been a pastor since 2012, he told the Globe.
The church had been handed down from his mother, the late Idene Wilkerson, who died at age 76 in 2013. She was known as Ma Siss, the Globe explained, and established the Quincy Street Missional Church which would later become "Ma Siss's Place," providing a place not just for worship but a refuge.
Just before his mother's death, Wilkerson, who is listed as the owner of the Quincy Street building on official records, converted her operation into a nonprofit food bank, thrift shop and advocacy center for marginalized people.
Federal records say Wilkerson served a 10-year sentence for dealing crack cocaine and in 2013, he started another two-year sentence for violating the terms of his release. Cocaine was reportedly found in his system.
In March, he was also arrested and charged with larceny and receiving stolen property.
"We do believe he does pose a danger to the community," Suffolk Assistant District Attorney Kristen Sullivan said when she requested Judge Debra DelVecchio hold Wilkerson on $75,000 bail.
Osler requested his client be held on $500 bail as the drugs found at the church could belong to congregants who stayed there.
He described the police investigation as a "very, very questionable case to try to connect him (Wilkerson) to a whole assorted bunch of contraband in a public building where there are many other people other than him and where he hasn't had any special connection in five years."
Court records show that the estate of Wilkerson's mother is currently the subject of litigation in Suffolk Probate and Family Court and family members told 7News that the pastor is being set up by other relatives in a dispute over property.
"He's a wonderful man. Everything is fabricated. It's nonsense," Ivette Mitchell said.
Wilkerson was ordered held on $50,000 bail and is due back in court in June.