15 Bible Verses Seattle Seahawks Fans Should Know for the Super Bowl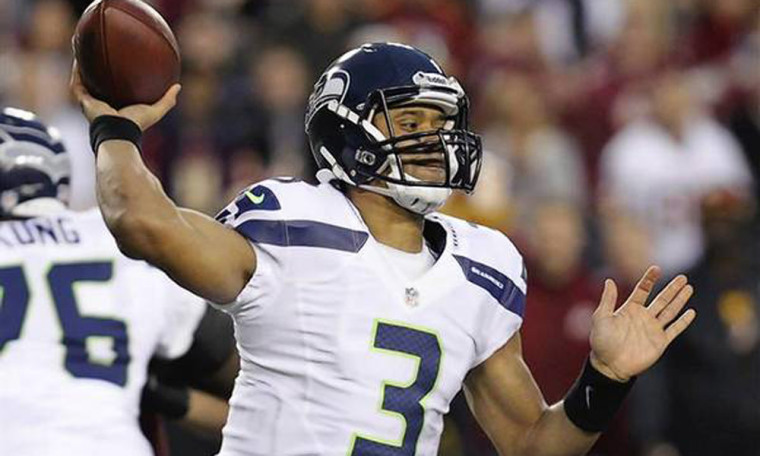 Hey, Seahawks fans! Just when you thought you didn't need anything else to get pumped about the Super Bowl, here's some Scripture suggesting you'll emerge victorious over Peyton Manning and the Denver Broncos at the end of Sunday's big game.
If anything, it's good Twitter fodder to give your team a heavenly edge! (All verses are English Standard Version.)
TAKE FLIGHT
Isaiah 40:31
But they who wait for the Lord shall renew their strength; they shall mount up with wings like eagles; they shall run and not be weary; they shall walk and not faint.
Job 39:26
Is it by your understanding that the hawk soars and spreads his wings toward the south?
Psalm 104:12
Beside them the birds of the heavens dwell; they sing among the branches.
Matthew 6:26
Look at the birds of the air: they neither sow nor reap nor gather into barns, and yet your heavenly Father feeds them.
Psalm 139:9-10
If I take the wings of the morning and dwell in the uttermost parts of the sea, even there your hand shall lead me, and your right hand shall hold me.
Psalm 103:5
Who satisfies you with good so that your youth is renewed like the eagle's.
Exodus 19:4
You yourselves have seen what I did to the Egyptians, and how I bore you on eagles' wings and brought you to myself.
Psalm 91:4
He will cover you with his pinions, and under his wings you will find refuge; his faithfulness is a shield and buckler.
LIKE A MIGHTY SEA
Genesis 1:2
The earth was without form and void, and darkness was over the face of the deep. And the Spirit of God was hovering over the face of the waters.
Isaiah 43:2
When you pass through the waters, I will be with you; and through the rivers, they shall not overwhelm you; when you walk through fire you shall not be burned, and the flame shall not consume you.
Proverbs 20:5
The purpose in a man's heart is like deep water, but a man of understanding will draw it out.
Genesis 1:10
God called the dry land Earth, and the waters that were gathered together he called Seas. And God saw that it was good.
WHO NEEDS HORSES?
Psalm 32:9
Be not like a horse or a mule, without understanding, which must be curbed with bit and bridle, or it will not stay near you.
Psalm 33:17
The war horse is a false hope for salvation, and by its great might it cannot rescue.
FOR COACH CARROLL
Matthew 16:18
And I tell you, you are Peter, and on this rock I will build my church, and the gates of hell shall not prevail against it.
+ + +
SHARE these if you want the Seahawks to beat the Broncos!