A Selfless Man Did Something Incredible for Homeless People Around the Country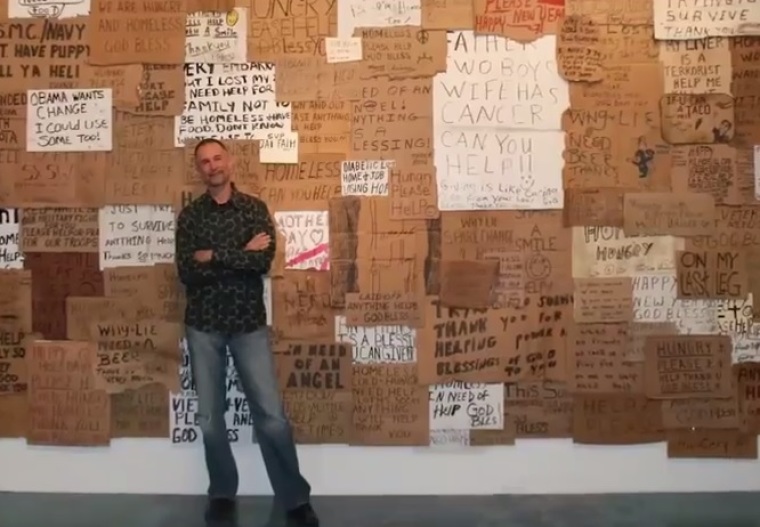 Willie Baronet went on a cross-country trip collecting cardboard signs from homeless people. It is an eye-opener for not only Willie, but all those who view this video. These are people just like us and when you speak to them it is a whole different feeling than seeing them laying in the street.
Willie is an artist and professor in Dallas who started the "We Are All Homeless Project" to raise awareness and show people each homeless person's story that he interacted with. He offered to buy each and even homeless person's sign that he came in contact with. Then he used their signs to create something amazing.
This project has shocked many because it not only shows a beautiful collage, but these cardboard signs tell a story about each and every one of these homeless people. It's a project that helps us all understand the importance of humanity and that every story is a unique one.
Watch his cross-country journey below: