Alabama Pastor Barred From Feeding the Homeless Without Pricey Food Truck Permit (VIDEO)
Alabama Pastor Barred From Feeding the Homeless Without Pricey Food Truck Permit (VIDEO)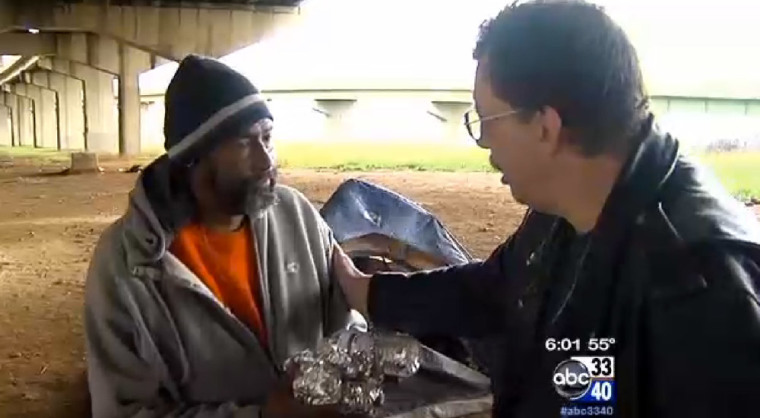 Twice a month for the past six years, Minister Rick Wood of the Lords House of Prayer in Oneonta, Ala. has handed out hot dogs and bottled water to the homeless in Birmingham. The truck he drives has his inspiration emblazoned on its side, based on Matthew 25:35–40, in which Jesus talks about the different ways his disciples have served him and that "whatever you did for one of the least of these brothers and sisters of mine, you did for me."
But now a city regulation requiring food trucks to get a permit, which can cost as much as $500, is threatening to put an end to Wood's homeless ministry. Last month, he was stopped by police for handing out food without a permit. Still, he vows to continue his work.
Hear Minister Rick Wood tell his story in this ABC 33/40 report.