God Brings These 2 Families Together in the Most Unbelievable Way – Wait Until You Hear How!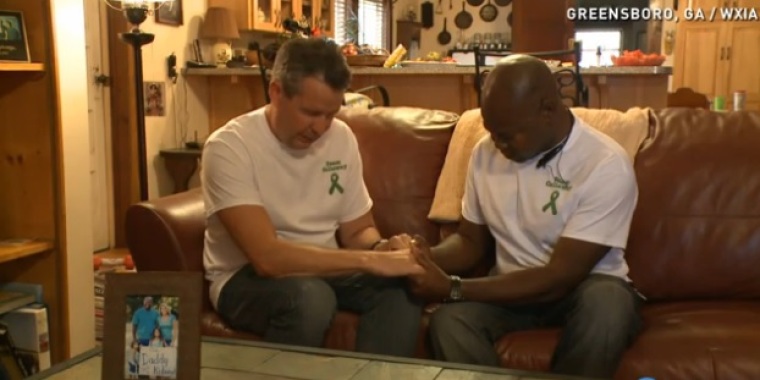 A picture saved Police Officer Raleigh's life. After finding out he had stage 4 kidney failure, he couldn't seem to find a match to get a kidney replacement. This was the case until Raleigh ran into a life saver, Chris Carroll.
God placed the call on this amazing man to step forward and help his friend. Chris agreed to donate his kidney and even prayed over the family before doing so. This is truly a spiritual connection from God that saved one man's life.
Most people wouldn't go that far to help someone unless they had the love of God in their hearts. Chris and Raleigh are connected in the most amazing way!
Watch this inspirational video below: