Halloween and Christianity? 3 Bible Verses About Spirits
It's that time of year again. Halloween brings jack-o-lanterns, creepy costumes, haunted houses and ghost stories. It can get kind of scary, if you ask me.
Did you know that the Bible addresses matters like ghosts, demons and witchcraft? Below are some verses from the Good Book about those bad things.
But it's not all fright and fear. The passages and verses below also provide instruction and hope. So without further ado, here they are!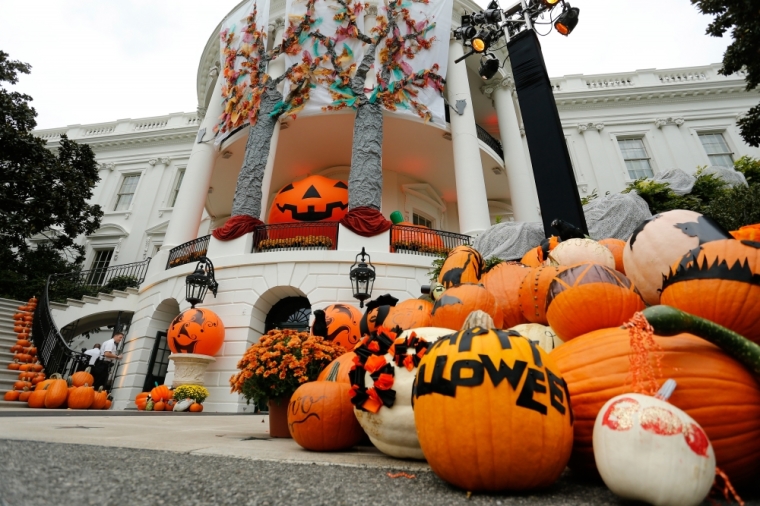 1. 1st Samuel 28:8-15
That night, Saul put on different clothing so nobody would recognize him. Then he and two of his men went to the woman, and asked, "Will you bring up the ghost of someone for us?" The woman said, "Why are you trying to trick me and get me killed? You know King Saul has gotten rid of everyone who talks to the spirits of the dead!" Saul replied, "I swear by the living Lord that nothing will happen to you because of this."
"Who do you want me to bring up?" she asked. "Bring up the ghost of Samuel," he answered. When the woman saw Samuel, she screamed. Then she turned to Saul and said, "You've tricked me! You're the king!" "Don't be afraid," Saul replied. "Just tell me what you see." She answered, "I see a spirit rising up out of the ground." "What does it look like?" "It looks like an old man wearing a robe." Saul knew it was Samuel, so he bowed down low. "Why are you bothering me by bringing me up like this?" Samuel asked.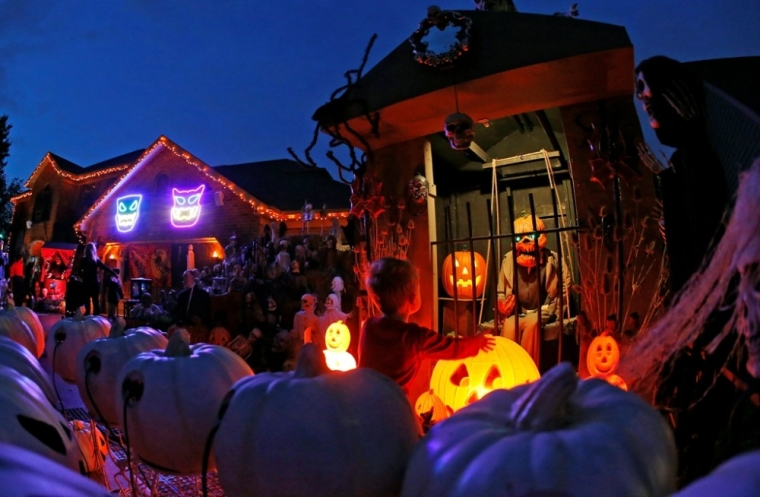 2. Mark 5:2-13
And when Jesus had stepped out of the boat, immediately there met him out of the tombs a man with an unclean spirit. He lived among the tombs. And no one could bind him anymore, not even with a chain, for he had often been bound with shackles and chains, but he wrenched the chains apart, and he broke the shackles in pieces. No one had the strength to subdue him. Night and day among the tombs and on the mountains he was always crying out and cutting himself with stones. And when he saw Jesus from afar, he ran and fell down before him.
And crying out with a loud voice, he said, "What have you to do with me, Jesus, Son of the Most High God? I adjure you by God, do not torment me." For he was saying to him, "Come out of the man, you unclean spirit!" And Jesus asked him, "What is your name?" He replied, "My name is Legion, for we are many." And he begged him earnestly not to send them out of the country. Now a great herd of pigs was feeding there on the hillside, and they begged him, saying, "Send us to the pigs; let us enter them." So he gave them permission. And the unclean spirits came out and entered the pigs; and the herd, numbering about two thousand, rushed down the steep bank into the sea and drowned in the sea.
3. 1st John 4:1-3
Beloved, believe not every spirit, but try the spirits whether they are of God: because many false prophets are gone out into the world. Hereby know ye the Spirit of God: Every spirit that confesseth that Jesus Christ is come in the flesh is of God:
And every spirit that confesseth not that Jesus Christ is come in the flesh is not of God: and this is that spirit of antichrist, whereof ye have heard that it should come; and even now already is it in the world.