Jackie Evancho and Peter Hollens Sing a Breathtaking A Cappella Duet of 'Hallelujah' – MUST-SEE!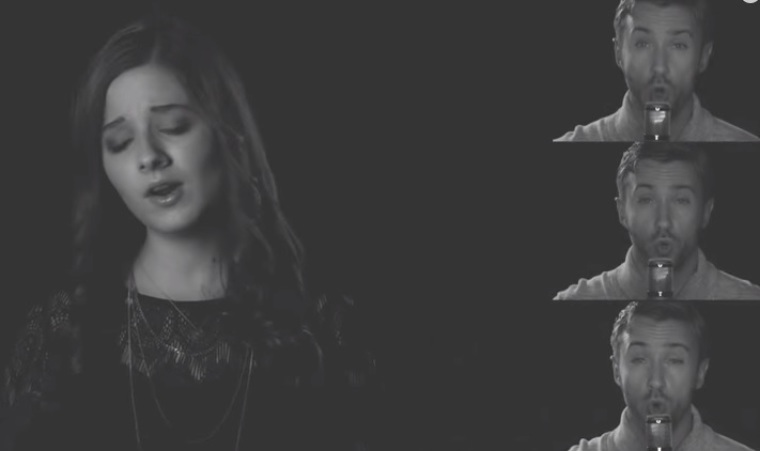 These two angelic voices sing a breathtaking version of the song "Hallelujah" that will blow you away. It's a classic song that is sang so beautifully that you are guaranteed to hit REPLAY.
A must-see video that will touch your heart in more ways than one. Many have done covers of this song, but it is very hard to sing this one a cappella. Peter and Jackie go to the next level with his harmonious voice and her angelic voice. Be sure to SHARE this with all your friends and family for Christmas!
Watch this beautiful video below: