'Jesus is Better Than the Super Bowl' - Seattle Seahawks Players Testify Faith to Pastor Mark Driscoll
Seattle Seahawks testify that a Super Bowl win would mean nothing without Jesus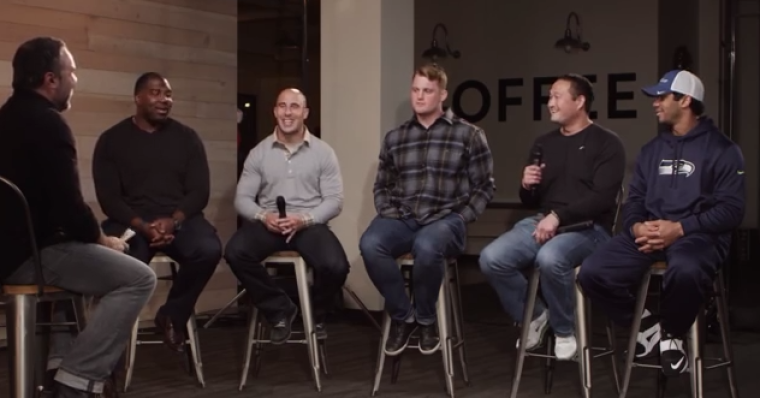 With the 2014 Super Bowl right around the corner and the Seattle Seahawks on a remarkable playoff run, Pastor Mark Driscoll sat down with players and staff from the team. The players deliver an amazing testimony talking about their faith in Jesus Christ and how it intersects with life on and off the football field.
Russell Okung, Chris Maragos, coach Rocky Seto, and Russell Wilson answered the question: "Who is Jesus?"
When coach Seto is asked about Jesus, he testifies clearly, "Jesus is better than the Super Bowl."
Although the Super Bowl is the pinnacle of the sport and the greatest achievement football players and coaches can attain in their careers, the Seahawks testify none of it would mean anything without Jesus.
Pastor Mark Driscoll goes around to each player to speak, and they each deliver a powerful testimony showing that their LOVE for Jesus means more than anything on the football field. Watch the amazing testimonies below:
Read: Seattle Seahawks' Russell Wilson, Players Agree With Assistant Coach: 'Jesus Is Better Than Super Bowl'