Politician Defies Judge's Order, Prays in Jesus' Name Before Public Meeting: 'I'm Willing to Go to Jail Over It' (VIDEO)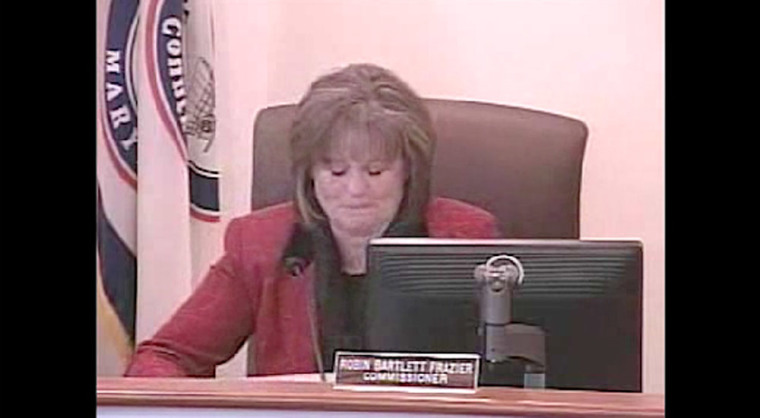 Carroll County, Md. commissioner Robin Bartlett Frazier opened Thursday's budget meeting with a prayer referring to Jesus Christ, a defiance of a federal judge's order banning "the name of a specific deity associated with any specific faith or belief" in such a venue.
"I'm willing to go to jail over it. I believe this is a fundamental of America and if we cease to believe that our rights come from God, we cease to be America," she said before reciting a prayer she attributed to George Washington.