See the Controversial Ohio Billboards Claiming 'Jesus is Muslim' (PHOTOS)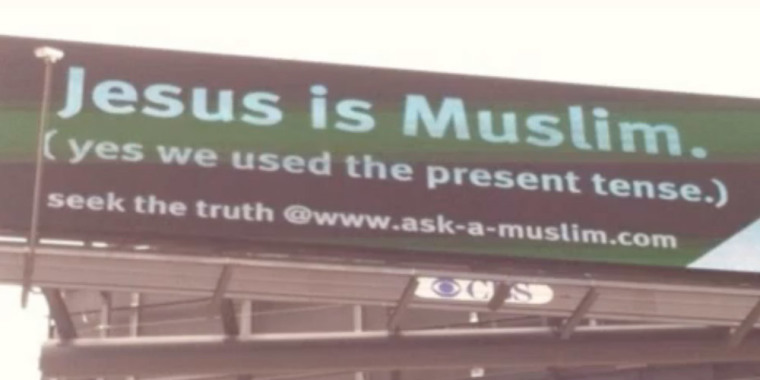 A series of billboards in Ohio is stoking debate and controversy as they claim that "Jesus is Muslim."
According to Columbus resident Kenneth Tour, who practices the Islamic faith, the billboards are paid by "Ask-A-Muslim.com" in an effort to spark discussion about religion. The website is run by Omar Mosque, which believes "clearing up the many misconceptions about Islam will make this world a better place." Other messages from the billboards include "Muslims love Jesus too" and "A Muslim is someone who submits to God's will."
Dave Daubenmire of Christian ministry Pass the Salt plans to organize a rally in response to the billboards.
See a video report of the billboards at WSYX.