See the Life-Size Noah's Ark a Dutchman Built Following the Measurements in the Bible (VIDEO)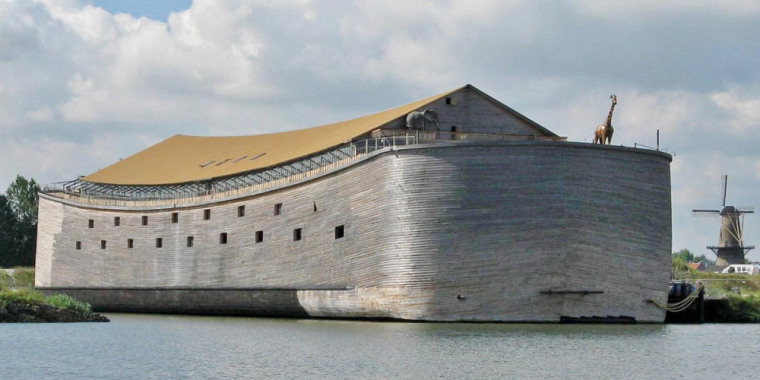 Like many Americans, Johan Huibers dreamed of owning a boat, even building it himself. However, his goal was a lot bigger and more ancient than your typical fishing boat.
After a nightmare about his native Netherlands being covered a flood, the creationist was inspired to construct Noah's Ark following the proportions specified in the Bible. It took three years and over a million dollars, but he completed the boat in Dordrecht and opened it to tourists in 2012.
"Johan's Ark" is 450 feet long, 75 feet wide and 3 stories tall. The boat took 14,000 trees to build, and it can hold 1,500 people. On average, 3,000 tourists visit the ark every day.