See WWII Hero's Tearful Reaction When Surprised by Dozens He Saved From Nazi Death Camp (VIDEO)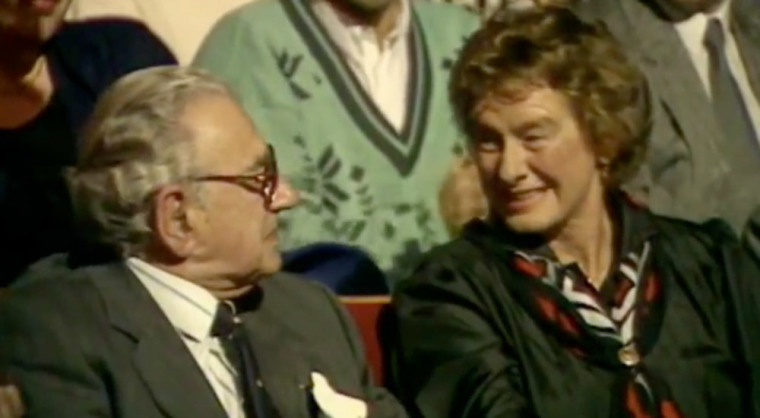 Before Christmas 1938, Nicholas Winton, a stockbroker in London, was about to go skiing in Switzerland, but a call from his friend Martin Blake changed his mind. Blake was working in Prague to help Jewish refugees, and Winton chose to join him there instead. That decision changed the lives of thousands.
In Prague, Winston started an organization to help Jewish children escape the grip of the Nazis. Despite initial resistance in crossing the Netherlands, which had closed its borders to Jewish refugees, Winston succeeded in finding homes for 669 children in Britain in an operation later dubbed the Czech Kindertransport. Many of the children's parents died at Auschwitz.
When World War II began, Winston avoided combat as a conscientious objector, but eventually changed his mind. He rose through the ranks of the Royal Air Force until ending his commission in 1954.
Winston kept his humanitarian work a secret for over 30 years until 1988, when his wife Grete found a scrapbook that contained the names of the children he saved. Later that year, Winton was invited to be an audience member of the BBC show "That's Life!"
In this video, his work with the Czech Kindertransport is actually revealed on the show, and one of the children he saved is sitting next to him. Winton tears up upon meeting her. Then the host asks if anyone else in the audience owes their lives to Winton and more than two dozen people stand around him.
In 2002, Winton was knighted for his service, which included establishing homes for the elderly. He's been honored by the British and Czech government in numerous ways. Czech astronomers even named a planet after him. And top off all of his impressive feats, realize this: He's still alive, now at the age of 104.
SHARE the beautiful work and story of Sir Nicholas Winton!