Singing Irish Priest Father Ray Kelly Sings 'Hallelujah' on 'Late Late Show' (YouTube VIDEO)
Singing Irish Priest Father Ray Kelly has taken his online viral domination to the offline world. Recently, the priest from Oldcastle, County Meath, Ireland appeared on the country's "Late Late Show" to perform the rendition of Leonard Cohen's "Hallelujah" he sang at the wedding of Chris and Leah O'Kane.
Since we posted his surprise wedding song Tuesday morning, the YouTube video has soared to nearly 19 million views at the time of this posting, making him a veritable worldwide sensation.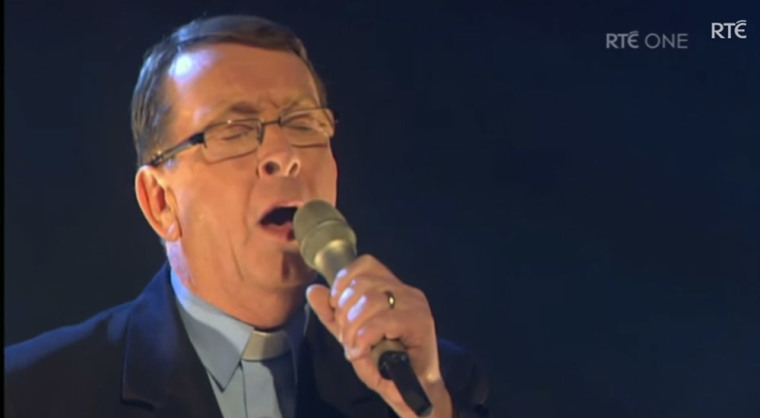 Eager couples from the U.S., Croatia, Poland and as far as Japan have asked the Catholic priest of 25 years to sing at their weddings. The Irish priest's face hit the big screen at Times Square in New York this week, and an Australian TV station is sending a film crew to cover his story once his Easter duties are complete.
In the first video, Father Ray Kelly talks about his viral version of "Hallelujah" on the "Late Late Show." Below that, he sings the star-making tune.