Sister Cristina Scuccia Wins 'The Voice Italy', Recites Lord's Prayer Onstage - See Her Winning Performance (VIDEO)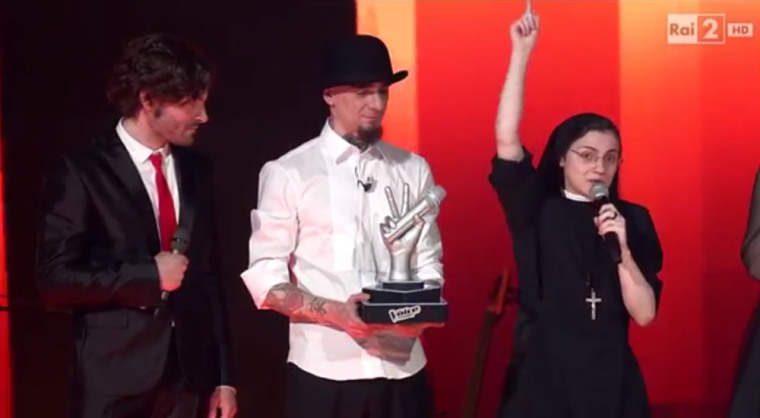 Sister Cristina Scuccia, the singing nun from Sicily who wowed the world with her run on Italy's "The Voice," won the singing competition Thursday.
After her victory was announced, the 25-year-old Ursuline sister proclaimed, "My presence here is not up to me, it's thanks to the man upstairs!"
Scuccia won a recording contract with Universal, though she's hinted at forgoing pop stardom to return to her original life of service.
"I'm not here to start a career but because I want to impart a message," she said, furthering those speculations. She closed her winning remarks by reciting the Lord's Prayer.
Scuccia won 62.3% of the vote, overcoming her final opponent, male rock singer Giacomo Voli.
Watch her final performance, a jaunty original gospel song titled "Lungo la Riva" ("Along the Shore").