The Time Billy Graham Preached a Crusade With Martin Luther King, Jr. (VIDEO)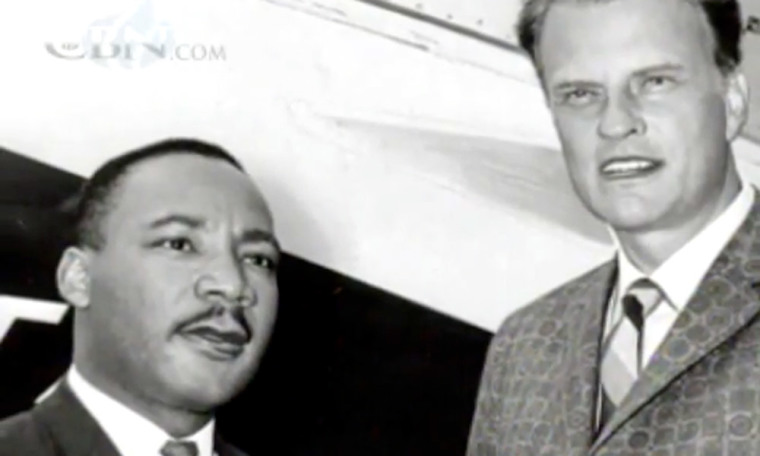 In 1953 in Chattanooga, Tenn., Billy Graham preached a crusade unlike any other. For the first time in his storied ministry, he opened the event to people of all colors to sit together and worship God.
"When God looks at you, He doesn't look on the outward appearance," Graham said to the diverse crowd. "The Bible says He looks upon the heart."
At the time, Graham was holding crusades at Madison Square Garden and found that few blacks attended. At the advice of Rev. Howard Jones – the first black evangelist – Graham brought his message to where the people were. He preached in Harlem and Brooklyn, and saw that more black worshippers began to attend the crusades at MSG.
One night, Graham invited his friend Martin Luther King, Jr., who delivered the invocation.
"We thank Thee this evening for the marvelous things that have been done in this city through the dynamic preaching of this evangelist..." Dr. King prayed. "As we listen to him tonight, grant that our hearts and spirits will be open to the divine influence."
As we mark the birthday of Martin Luther King, Jr., watch and SHARE this CBN video that tells the story of how he and Billy Graham worked together to unite believers of all races in our country.