The WWE's Tribute to a Boy Who Died From Cancer Will Leave You in Tears (VIDEO)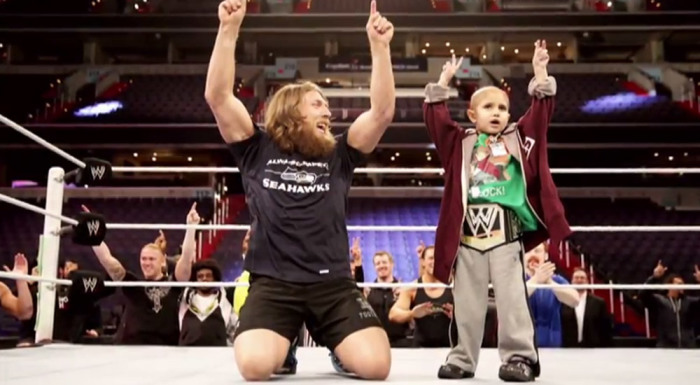 The WWE recently produced this tribute to its biggest little fan, Connor "Stone Crusher" Michalek, a Pennsylvania boy with brain cancer. The organization brought Connor behind the scenes to meet its stars, especially his favorite wrestler, Daniel Bryan.
During the tribute, perennial bad guy Paul "Triple H" Levesque steps up to Connor in the ring and dares him, "Hit me!" Connor reluctantly rears back and "knocks out" Triple H with one punch and covers him for the pin, a victory millions of fans could only dream of.
At Wrestlemania XXX in April, Connor and his dad watched from the front row as Daniel Bryan won the World Heavyweight Championship. During his celebration, Bryan immediately dropped his belts to share a moment with Connor. Sadly, Connor passed away later in the month.
This tribute shows how much Connor meant to the real people behind the spectacle that is the WWE.