This Tiny Little Dancer Found The Most Adorable Use for a Phone Ever – Endless Smiling Guaranteed!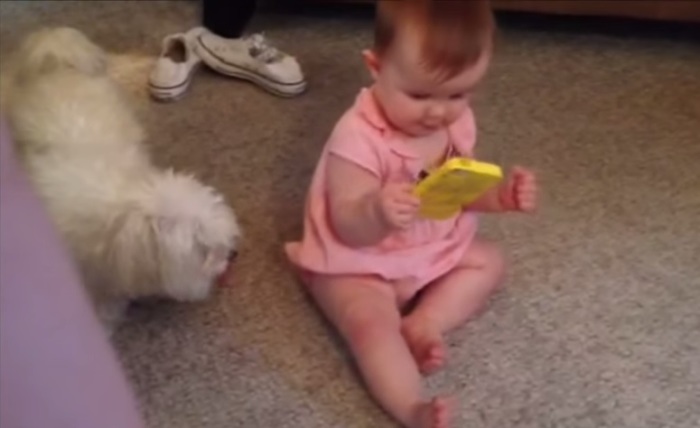 As soon as you see this little girls adorable dance moves, you will be giggling non-stop. She has great rhythm and loves to hear her favorite song "Shake It Off."
She can't help but dance when she hears it playing and the phone is definitely her new fascination. Shaking from beginning to end keeping her dog and the audience entertained. A must-see and share with all!
Watch this little girl shake it off below: