Underdog Christian Movie 'Alone Yet Not Alone' Receives Shocking Oscar Nomination for Best Original Song (VIDEO)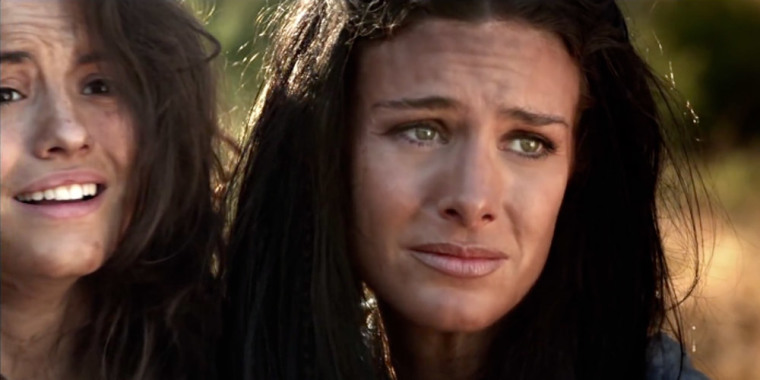 It turns out that Hollywood's Year of the Bible is kicking off earlier than expected. After the Academy Awards nominations were announced this morning, industry watchers were confused about one candidate in particular: Best Original Song nominee "Alone Yet Not Alone."
Turns out it's the title song from a Christian movie based on the true story of two sisters in 1750s America who are captured by a native tribe and struggle to find their way home. In the film, the song is their family hymn. Here's the movie trailer:
The film was produced by Enthuse Entertainment, a studio that produces "God-honoring, faith based, family friendly films that inspire the human spirit to seek and know God." The film came out in limited release in September to the Christian market.
According to Vulture, the song's unlikely nomination wasn't merely an act of God. One of its co-writers, Bruce Broughton, is an Oscar nominee for Best Original Music Score ("Silverado") and winner of 10 Emmys. Broughton is also a former governor of the Academy of Motion Picture Arts and Sciences, the organization that runs the Oscars.
The song faces lofty competition, including "Let It Go" from Disney's "Frozen" (this YouTube performance has over 40 million views) and U2's "Ordinary Love," which won the Golden Globe for Best Original Song, from "Mandela: Long Walk to Freedom." If "Alone Yet Not Alone" is able to snag the golden statuette, it would be an upset of Biblical proportions.
Listen to quadriplegic Christian author Joni Eareckson Tada perform "Alone Yet Not Alone" in the video below, and SHARE this underdog story!