Wait Until You See What This Store is Doing for Our Military Women – You Won't Believe It!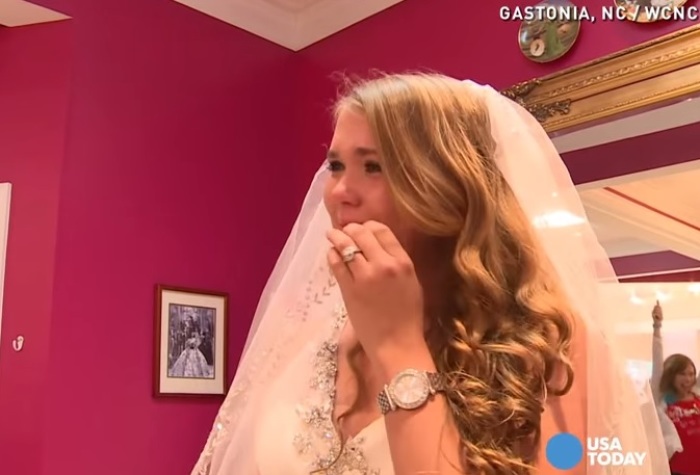 Most girls can't wait for that big day when they get married to the one they love. But before doing so, many deal with the stress of planning and picking out an expensive wedding dress. A North Carolina bridal store did something special for these girls serving in the military.
A North Carolina bridal store is giving free dresses away to women in the military who are planning to get married soon. They are making military brides' dreams come true. These military girls are tough, but when they start to shed tears at the gift they have been given, it will bring tears to your eyes. God please watch over them now and forever.
Watch this inspirational video about a special bridal shop below: