You Won't Believe the Sound These Cute Baby Rhinos Make - But Don't Touch the Horn (VIDEO)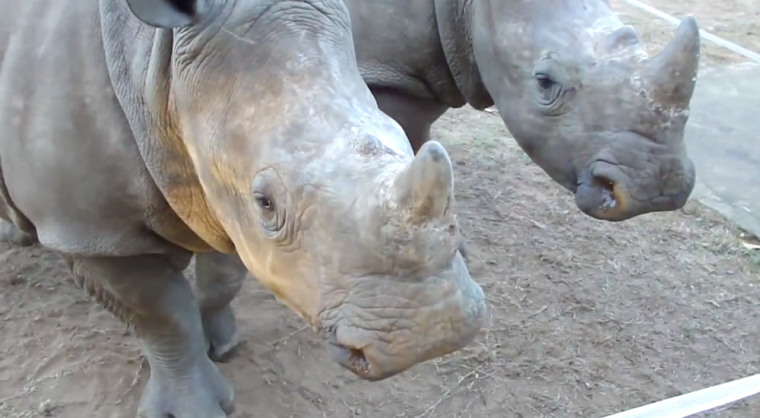 With its substantial girth and imposing horn positioned where it can deliver a nasty headbutt, I'd rather avoid a rhinoceros than adore it. But these baby rhinos in South Africa show just how cute the mammoth herbivores start out.
As they mug for the camera, the rhinos make a cute kazoo-like sound, kind of like the air being let out of a balloon. They bob around, singing in chorus, and us humans just eat it up. The camerawoman even pets one's snout, and they continue to trumpet about.
But at the end, she tries to pet its budding horn, and we're reminded: Do not touch the horn.