Young Singer MattyB Sings a Touching Song for His Beautiful Sister Who Gets Bullied (VIDEO)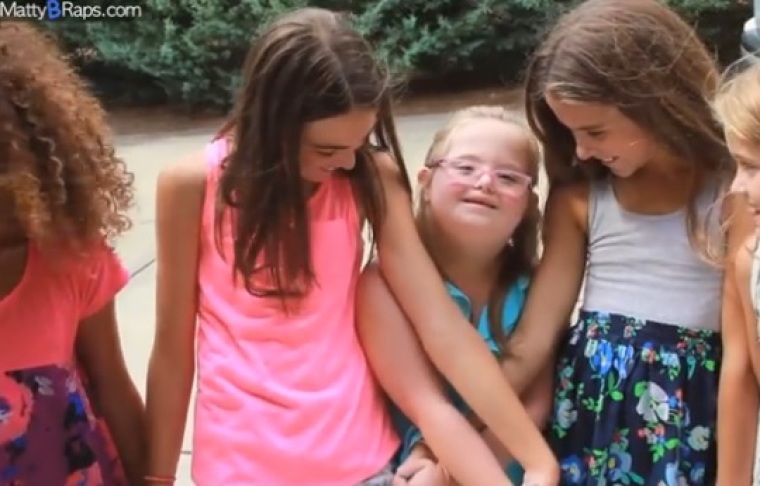 This young superstar writes a beautiful song about his sister Sarah, who is bullied from time to time because she is different. MattyB lets his sister know through his music how special and beautiful she really is.
He makes a song and video for the song "True Color" for her and it melt your heart. No matter what anyone says about her, Matt always sees her as a shining star. It is people like him that show us how much goodness there is in this world.
If we could all take something from this young star it is to always be loving and caring towards everyone because you don't know their story.
Watch this inspirational video below: