This week in Christian history: Infant baptism debate, St. Anthony dies
Hampton Court Conference ends – Jan. 18, 1604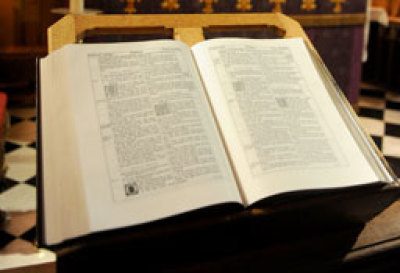 This week marks the anniversary of the conclusion of the Hampton Court Conference, a gathering of Puritans aimed at advancing greater toleration for their views in England.
On three nonconsecutive days in January, the conference involved meetings with Puritan leaders, King James I, various bishops, and other officials, with the goal of advancing reformation in the Church of England, as well as more tolerance for Puritan dissenters.
Although the Puritans were largely unsuccessful in their goals, one item that prevailed was the call for a new English translation of the Bible, to replace the two earlier versions of the Bishops' Bible of 1568 and the Geneva Bible.
"The most important product of the conference was the King James Bible. [Puritan leader] John Reynolds suggested that there should be 'one only translation of the Bible to be authentical and read in church,'" wrote Richard Cavendish of History Today.  
"James detested the Geneva Bible. Grasping the opportunity to be rid of it, he espoused 'one uniform translation … to be done by the learned of both universities' and reviewed by the bishops and 'the chief learned of the Church,' finally to be ratified by himself and then 'to be read in the whole Church, and no other.' The result was the Authorised Version, eventually published in 1611."