Hollywood is directly marketing its most explicit content to kids, PTC president warns
Netflix removes graphic suicide scene form '13 Reasons Why'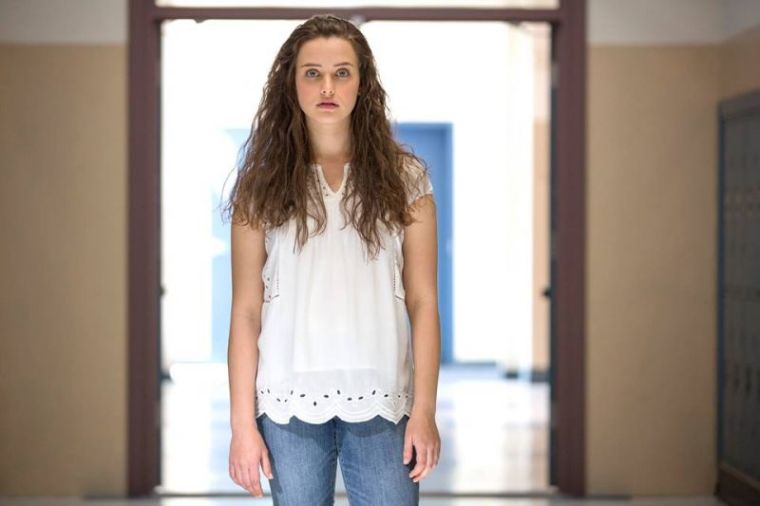 In July, the streaming platform Netflix announced it was removing a controversial graphic suicide scene from season one of its original series "13 Reasons Why," a show about the suicide death of a young girl.  
Netflix faced much scrutiny for the series after a National Institutes of Health study last April showed there was a spike in teen suicides after the debut of the show in 2017. 
The three-minute scene shows the main character cutting her wrists in a bathtub before her mother finds her lifeless body. 
In August, it was announced that "13 Reasons Why" will be coming to an end after its fourth season.
Although PTC has been at the forefront of pressuring Netflix to cancel the show, Winter can't say for sure if it was because of that pressure that these changes were made. 
Winter believes "13 Reasons Why" should be removed from the platform entirely." 
"All I know is that they had the same research data we had for two years," he said.  "And it was only after I reached out personally to each member of their board of directors saying that each of those individuals would be held publicly to account for a product that linked to children killing themselves that they changed their tune and decided maybe suicide was a bad thing."
More explicit content marketed toward children and teens
PTC has noticed a growing and "pervasive" trend of media giants marketing explicit content to teens and preteens. 
Such shows, Winter said, include HBO's "Euphoria," which focuses on a drug-addicted teenager; Hulu's "PEN15"; and Netflix's shows "Sex Education" and "Big Mouth." 
"These are shows that are overtly teen-targeted and are very troubling, very pornographic, very toxic in nature," Winter stressed. "We need to redouble our efforts to hold those corporations accountable for marketing explicit material to teenagers."
With Disney+ and Apple TV+ launching late last year and NBCUniversal's Peacock set to debut in April 2020, Winter said there is now a "wild-west frontier" when it comes to streaming services. He said other media companies are expected to release their own platforms in due time. 
Winter fears that with the emergence of more streaming platforms, companies will try to "out shock" each other with more and more explicit content rather than "carve a niche" for family-friendly content. 
PTC is calling for an update to the Family Movie Act of 2005 that would allow parents to use filtering services to block out and skip past the scenes in streamed programs they don't want their children to see. 
Last June, the filtering service VidAngel was slapped with a $62.4 million judgment in a lawsuit against Disney, Fox and Warner Bros. which sued over VidAngel's service cleaning up adult content in streamed programs.
"If parents were afforded the ability to skip past offensive material on DVDs, why can't we have that apply to media platforms today?" Winter asked. "The answer is we should be able to have that. And I'm very hopeful that, despite all the pressure coming back from Disney on that bill, that will be able to get through on a bipartisan level."