1 Year Later: US Bombings Fail to Weaken Islamic State; IS Has Over 20,000 Fighters, $360M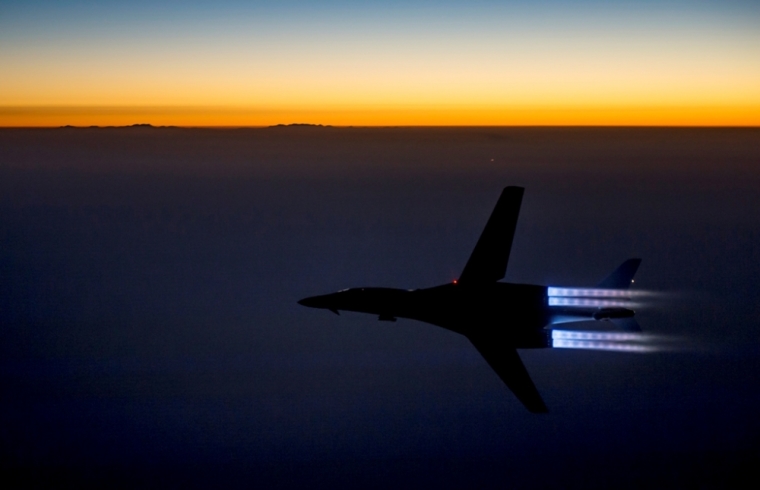 A year after the United States started its campaign to attack Islamic State positions in Iraq and Syria, there is little change in the numeric strength of the terror group or its ability to execute terror attacks, according to U.S. intelligence agencies.
"We've seen no meaningful degradation in their numbers," an anonymous defense official told The Associated Press, saying his analysis is based on intelligence estimates, according to which the group still has between 20,000 and 30,000 fighters.
The estimated strength of Islamic State (IS), also known as ISIS or ISIL, was about the same when the airstrikes by the U.S.-led international coalition began last August.
An esitmated 10,000 IS fighters have been killed in airstrikes, but the Sunni terror group has managed to replenish its ranks with foreign jihadis. Not only this, IS has also expanded its activities to other countries, including Libya, Egypt's Sinai Peninsula and Afghanistan.
In Iraq and Syria, IS has lost roughly 10 percent of its territory in the first six months of this year, according to an analysis by the conflict monitoring group IHS, but it still has money and fighters.
"ISIL has plenty of money," Daniel Glaser, assistant secretary for terrorist financing at the Treasury Department, was quoted as saying. The group has more than enough to meet a payroll of about $360 million a year.
The Obama administration claims it wants to "degrade and destroy" IS, but its extremely cautious policy towards the terror group does not look promising, according to critics.
The number of U.S. troops on the ground in Iraq has increased from around 400 to about 3,500, but Washington's policy prohibits American troops from accompanying fighters into combat or directing airstrikes from the ground.
The U.S. is instead training Iraqi forces to fight. However, Andrew Bacevich, a retired Army colonel and a military historian, says that may not work.
"I see no reason to expect that we can motivate that army to actually fight effectively against the enemy, and I think that's really the key defect of this entire strategy," he was quoted as saying.
IS, an offshoot of al-Qaeda, is seeking to establish a caliphate in the Levant region and beyond, and is fast expanding its control in Syria and Iraq. Christian minorities are among its main civilian targets.
IS has executed thousands of people, including civilians, since last June, when it declared its "Caliphate."
The U.K.-based Syrian Observatory for Human Rights says the executions include those of children and women, and are carried out mostly by beheading, shooting or stoning.
IS has also executed its own members for "exceeding the limits in religion and spying for foreign countries," mostly after they were trying to go back to their homes.