10 Bible Translation Projects to Be Launched in Countries With 'Severe' Christian Persecution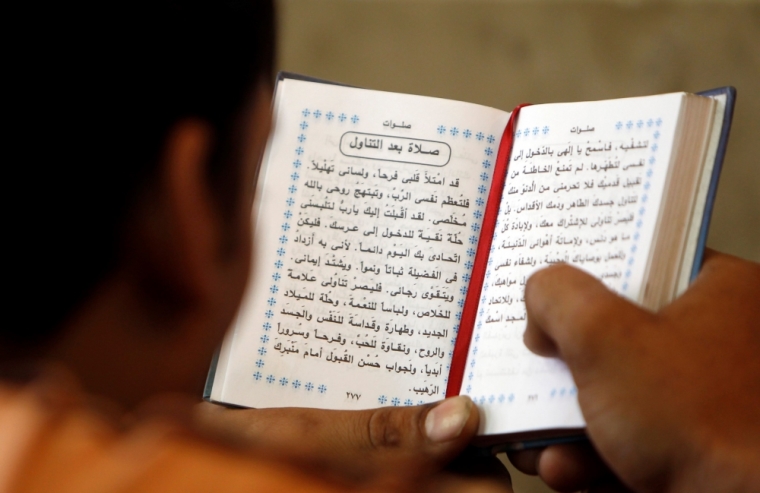 At least 10 new Bible translation projects will be launched in countries where Christians are highly persecuted, one of the world's leading Bible translation organizations has announced.
Wycliffe Associates, which partners with churches and Bible translators around the world to bring the Gospel into new languages, announced in a press release this week that at least 10 new translation projects will be launched within the next 30 days in a region of the world "where conversion to Christianity is punishable by death."
The Wycliffe Associates press release doesn't indicate what specific region in the world the the translation projects will take place — most likely due to security concerns. It further notes that nationals of the region will be doing the translation work since the organization can't send Westerners to the region for prolonged periods of time "because Christians are hunted down, and vigilantes can sweep into an area without notice."
"Yes, it's dangerous," Wycliffe Associates CEO Bruce Smith, said in a statement. "But so many people still have never seen God's Word in their own heart language. We don't know how long we have to train national translators before they'll be on the run."
In order to assist national translators without putting the lives of Westerners in danger, Wycliff will utilize a revolutionary Bible translation strategy that will allow translators to complete a draft of the New Testament in as fast as a year.
The strategy, which is called Mobilized Assistance Supporting Translation (MAST), reduces the time it takes translators to produce an accurate translation into their languages. In the beginning of a new translation project, translators are trained on how to use MAST.
"Our breakthrough MAST strategy is accelerating Bible translation beyond anything we could have imagined, even a couple of years ago," Smith explained. "It's not Westerners going into remote areas — it's nationals being equipped to translate God's Word themselves."
Wycliffe Associates also equips the translators with technological tools that allow translators to work simultaneously and share information. Additionally, the translators are provided technology that allows them to work without being detected and while on the run.
As the 2016 Open Doors World Watch List finds that more Christians around the world are being killed for their faith more than ever before, extremist violence has been a hindrance on Bible translation efforts in the past. According to the release, some translators have been forced to evacuate their homes and suspend translation work due to rising threats of persecution.
"They have no one to support them in their work because it's dangerous for outsiders," Smith explained.
Despite the threats of violence, Wycliffe Associates and its associates will not be deterred from spreading the Gospel.
Including the ten projects that Wycliffe Associates plans to launch within the next month, the Orlando-based organization aims to launch a total of 80 translation projections in hostile areas of the world and is currently raising about $400,000 to reach that goal.
"These Christians are crying out for translator training," Smith said. "Their people long for God's Word in the language of their heart. The MAST strategy will mean a whole new day for them."
The Christian Post reached out to Smith for additional comment, but he was unavailable for interview before press time. 
Contact: <ahref="mailto:samuel.smith@christianpost.com">samuel.smith@christianpost.com,
@IamSamSmith
(Twitter)