101 Students Kicked Off Flight: Senior Class Ejected From Plane in 'Bizarre' Incident
101 Students Kicked Off Flight: Senior Class Ejected From Plane in 'Bizarre' Incident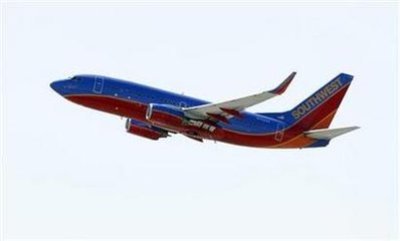 101 students have been kicked off a flight from New York to Atlanta on Monday, according to reports.
The entire New York high school senior class, as well as their eight chaperones, were kicked off the early morning flight on Monday after airline staff complained they would not remain seated.
The incident took place on a Southwest Airlines flight, with the company claiming the group of "non-compliant passengers" refused to remain seated, and many also refused to switch off their mobile devices.
After the flight crew's orders had been ignored, the captain even made a plea. However, once again the students refused to comply, and eventually the crew asked the group to leave the plane. The AirTran flight was delayed for 45 minutes, according to Brad Hawkins, who is a Southwest spokesman.
AirTran was acquired by Southwest three years ago.
The group had come from Yeshivah of Flatbush, which is a private Orthodox Jewish high school in Brooklyn, and were hoping to visit Six Flags and go rafting and various other activities. They have rebutted the airline's story and have said the flight crew grossly overacted.
Teacher Marian Wielgus has said, "It blew out of proportion. It was a mountain out of a molehill."
The teacher explained that some students were indeed told to sit down or turn off their phones twice, but that all the students complied and were not fighting against the safety regulations.
"They certainly did not do what the stewardess was claiming they did," she said. "That's what was so bizarre."
The teacher has labeled the flight crew as "nasty" and accused them of overacting. She also did not understand why the entire group was punished and not just the few who they believed were offending safety regulations.
The chaperones insisted that they even asked the flight crew which students had caused trouble and that they would help settle them down, but were simply told to "get off the plane."
Some students have also insisted that when they were told to turn off their phones they were not given any time to do so before being kicked off the plane.
The group eventually were put on the next available flight by the airline's customer service, however, they were split up, and also some were forced to connect in Milwaukee where they had a 12 hour stop over.