$105,761 Parking Bill: 678 Parking Tickets Sets New Record in Chicago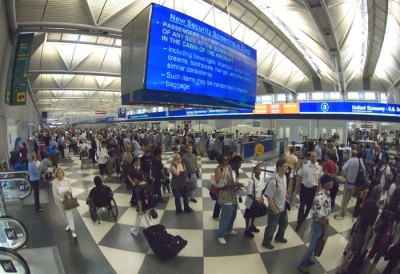 An abandoned car's $105,761 parking bill, issued via dozens of tickets over the past three years, has stunned one 31 year old woman who has been slapped with the fines.
The car, a 1999 Chevy Monte Carlo, which is only actually worth an estimated $600, was abandoned in Chicago years ago. The abandoned motor vehicle was first issued a parking ticket for being parked at a meter without paying on May 23, 2009.
However, that fine was not paid and the car remained in the spot all the way through to 2012, with fines regularly being handed out for the illegally parked car.
Over the three years the car has been issued more than $100,000 in fines, and now Jennifer Fitzgerald, 31, who is unemployed and a single mother according to reports, has been slapped with the request for payment.
However, she has complained saying that she is not the one who should be stuck with the massive bill, but that the car in fact belonged to her ex-boyfriend, who seemingly registered the car in her name without her knowledge or consent.
Between the dates of May 23, 2009 and April 30, 2012 the car was issued a massive 678 parking tickets by the Chicago Department of Finance (DOF). The tickets amount to $105,761.80, and is a record for Chicago for both the total number of fines issued as well as the total amount of the fine being requested.
Previously the Chicago record was just $65,000 from 400 parking violations.
However, Fitzgerald is refusing to pay anything and reports have stated that she has filed a lawsuit in the Cook County Circuit Court against three parties – her ex-boyfriend, the City of Chicago, and United Airlines.
She allegedly will argue that her ex-boyfriend, Brandon Preveau, is the real owner, and purchased the vehicle from his uncle in 2008 for just $600, Courthouse News has reported. As evidence she will claim that the car's title, registration and insurance were all paid for by Preveau.
Fitzgerald's complaint states: "Brandon used his 2007 income tax refund to pay Patrick $600 for the automobile. For reasons not recalled by Patrick, however, Patrick signed the title to the automobile over to Jennifer."
It adds: "On or before November 17, 2009, Brandon drove the automobile into the parking lot and never drove it out again."
The car was in fact parked at O'Hare Airport, where Preveau worked at the time.
Furthermore Fitzgerald will also argue that the city should have simply towed the vehicle rather than leaving it there for years, issuing a ridiculous amount of fines. The law does in fact state, "Any vehicle parked in violation of this section shall be subjected to an immediate tow and removal to city vehicle pound or authorized garage."
$600 Car Issued More Than $100,000 In Parking Tickets