11 Christians massacred by Islamic State terrorists in Mozambique: report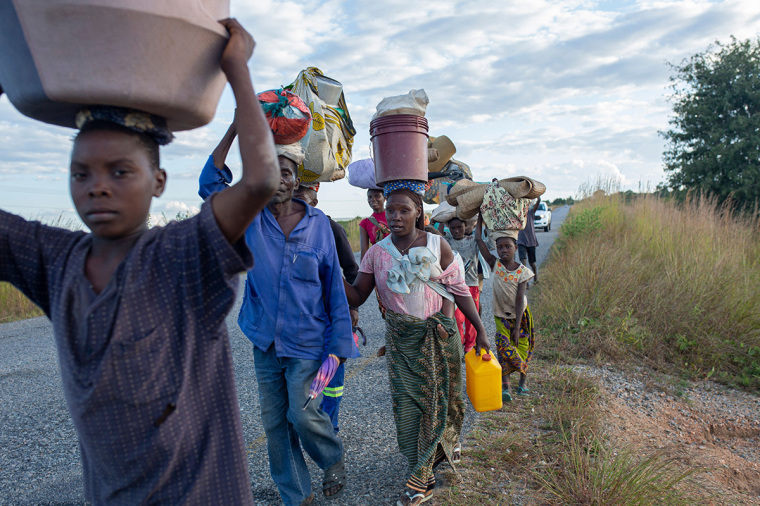 Islamic State-aligned extremists separated and massacred at least 11 Christians in northern Mozambique this month, exacerbating violence that has already displaced around 1 million people in the southern African country in recent years, according to reports.
The killings occurred in the village of Naquitengue, near Mocimboa da Praia, in the province of Cabo Delgado, the international charity Aid to the Church in Need reported this week, citing information received from Friar Boaventura, a missionary in the region.
The area has been under attack by Islamist extremists since 2017.
Terrorists reportedly arrived in the village in the early afternoon last Friday and gathered the population. They separated Christians from Muslims based on names and ethnicity before opening fire on the Christians, possibly leaving more dead and others seriously wounded.
The local terrorist group, claiming allegiance to the Islamic State, confirmed in a statement that it had killed 11 Christians.
"They opened fire on the Christians, riddling them with bullets," Friar Boaventura was quoted as saying. "The attack was carried out by a local terrorist group that claims allegiance to the Islamic State, and which said in a statement that it had killed 11 Christians in the operation. The actual number of victims may be higher, however, and there are also people who are seriously wounded."
This method of separating Christians from Muslims and then attacking the former is not new, Boaventura said. The attacks have led to "tension and insecurity" just as "many people were beginning to return to their communities," he said.
"Only prayer can sustain us because this conflict seems to have no end in sight," Sister Aparecida Ramos Queiroz, who works for the Diocese of Pemba, told Aid to the Church in Need.
The attacks in Cabo Delgado and neighboring Niassa province have resulted in the internal displacement of around 1 million people. Roughly 5,000 people have been brutally murdered, according to Bishop of Pemba António Juliasse.
Bishop Juliasse recently urged Christians not to forget Cabo Delgado, stating that solidarity helps to alleviate immediate suffering.
In a related development, reports have emerged of Islamist jihadists in Mozambique forcefully converting abducted Christian women into Islam and sexually enslaving them.
"We condemn any attempt to force people to change their religion," Johan Viljoen, director of the Denis Hurley Peace Institute, told The National Catholic Register. "It is a reprehensible violation of human rights."
A leaked internal circular from the Islamic State advises fighters in Mozambique to conduct medical tests on non-virgin enslaved women before distributing them among fighters.
The circular, reported by Cabo Ligado, a conflict observatory, also advises killing those who refuse to convert to Islam.
The conflict has also been fueled by socioeconomic disparities between Maputo, Mozambique's capital, and the marginalized north, especially Cabo Delgado. Armed men belonging to the Islamic State have been attacking civilians since 2017.
Reports indicate that more than 800,000 people in these Mozambican provinces are still displaced despite a heavy military presence.
At least 24 countries have sent troops to support the fight against insurgents in Mozambique, whose army has been accused of being corrupt and having 7,000 "ghost soldiers," the BBC reported in May 2022.
In March 2021, the United States labeled Islamic State-Mozambique as "Specially Designated Global Terrorists." ISIS-Mozambique is also known as Ansar al-Sunna and known locally as al-Shabaab. The group reportedly pledged allegiance to the Islamic State as early as April 2018.
In November 2020, Islamic State-linked militants beheaded over 50 people, including women and children, and abducted others in weekend raids in the Miudumbe and Macomia districts of the Cabo Delgado province.
Last year, an Italian nun was shot and killed while six others were beheaded by suspected terrorists aligned with the Islamic State in Mozambique.