Eritrea: 13 Christians remain imprisoned after 2 raids on prayer meetings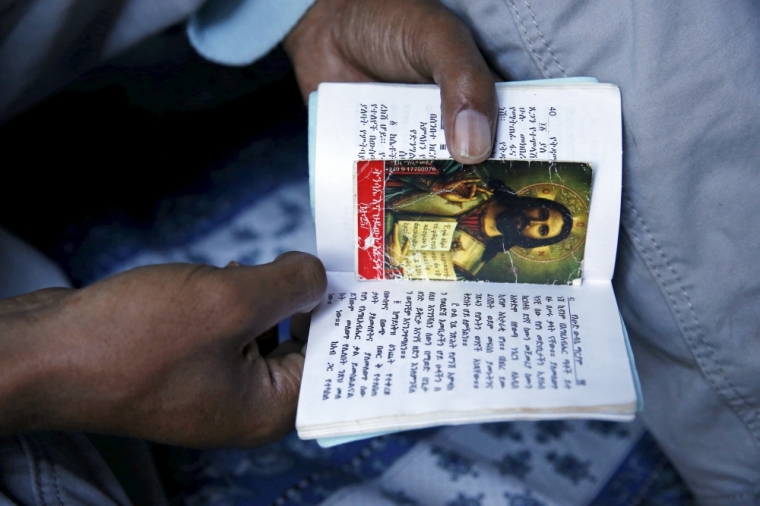 Thirteen Eritrean Christians remain imprisoned after authorities raided two separate prayer meetings last month where 35 people were taken into custody, including several women.  
Twenty-two of the 23 Christians who were arrested at a prayer meeting in the capital of Asmara last month, most of whom were women, were released from the Mai Sarawa prison last Sunday, while of all the 12 Christians who were arrested in the city of Assab, 660 miles southeast from Asmara, remain in Assab prison, where conditions are known to be harsh, the U.S.-based persecution watchdog International Christian Concern reported.
The ICC, which released its report based on information received from Release International and Barnabas Fund, said the arrests were carried out by members of the Eritrean Army late last month.
It's not yet clear why only one of the 23 arrested in Asmara hasn't been released, the groups said, adding that they're also working to find out if those who were freed are in good health.
Since last September, at least 160 Christians have been released from prisons in that country, but the latest arrests "dampened hopes that the government was easing its harsh repressive policy against Christians," Barnabas Fund said.
"In Eritrea, citizens have a duty to report anything untoward happening in their community," Release International added. "This can turn ordinary neighbors into spies. In some cases, their own family members have reported Christians."
Eritrea's President Isaias Afewerki is a member of the Eritrean Orthodox Church in Asmara — belonging to the largest among the only three Christian denominations allowed to function in the country.
Afewerki, 75, who's the leader of the ruling People's Front for Democracy and Justice Party, also has a reputation of being an alcoholic and a ruthless autocrat. Afewerki's policy of restrictions is more about his fear that religion will mobilize people as a political force than religion itself.  
In February, 70 Christians from evangelical and Orthodox backgrounds, including women, were released from three prisons in Eritrea, some after being held without charge for more than a decade.
The release of Christians could be an attempt to distract the international community's attention from Eritrea's role in the ongoing war in the Tigray region in neighboring Ethiopia, the U.K.-based group Christian Solidarity Worldwide reported at the time.
When arrested, Eritrea's persecuted Christians often disappear without a trace, leaving their loved ones with no information on their whereabouts or safety. Prison conditions are some of the harshest in the world, with inmates kept in shipping containers and believers often tortured in an attempt to get them to renounce their faith.