14-Y-O Pakistani Christian Girl Kidnapped, Forced to Marry Muslim Man She Works for as Servant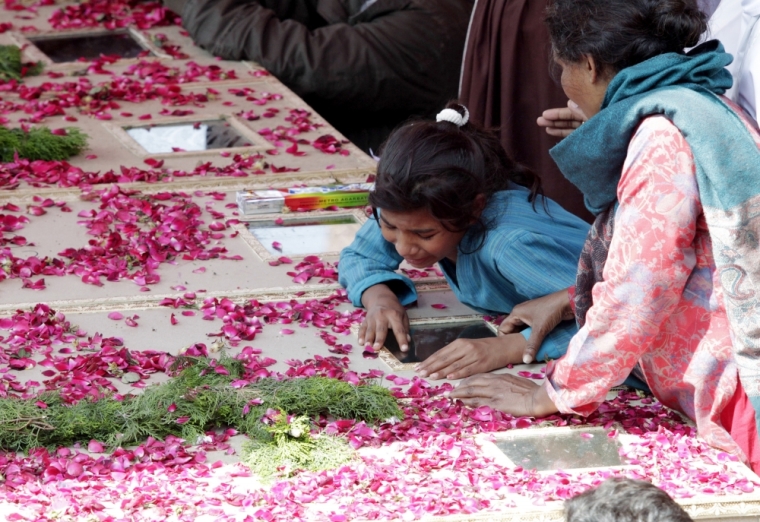 The father of a 14-year-old Pakistani Christian girl was shot and killed after he tried to rescue his daughter who was kidnapped and forced into an Islamic marriage to a man she works for as a domestic servant.
The British Pakistani Christian Association, which reports on issues of Christian persecution in Pakistan, said that the girl, Mehwish, had been working as a domestic servant at the house of an Islamic man, Zahid Iqbal, at Shadab Colony in Faisalabad, when she was kidnapped in May.
After Mehwish did not return home for several days, her parents received a letter that included a copy of her marriage certificate with Iqbal.
Mehwish's parents attempted on several occasions to meet with their daughter, but after they were denied, the father, Tanveer Masih, sold his home to pay the legal costs and begin a trial for her freedom.
Masih was reportedly asked by Iqbal's cousin to drop the case in return for Mehwish being allowed to return home. Along his journey to the meeting on May 31, however, Masih was shot dead by two unidentified men on a motorcycle. Seven bullets were found in his body.
Najma Bibi, Mehwish's mother, told BPCA: "The police have not done anything substantial to help my daughter, we now have no money to defend our rights and without my husband we have no voice. We live in a hopeless situation, we need help. I pray that my daughter will continue to place her hope in Jesus Christ."
Wilson Chowdhry, chairman of the BPCA, said that such cases are common in Pakistan, and shared 2014 statistics from an NGO called the Movement of Solidarity and Peace, which estimated that 700 Christian girls are raped and forced into Islamic marriages every year.
"That figure is said to be extremely conservative by Christian NGOs and we continue to assert that many cases are unreported. People in the west express great consternation that little is done to seek justice for kidnapped daughters. Well here we see the result of taking action against the perpetrators — a father has been murdered," Chowdhry said.
"So many factors have to be taken into account during such incidents and I commend families who strive for justice, but equally I understand why so many choose to do nothing bearing the pain to save what is left of their families. Usually it will be the sons who are threatened but in this case the absence of sons meant the rapists could kill the father leaving the family without a patriarch and reciprocally without a voice."
He added that the family has done everything they can to get justice for their daughter, and have now had to pay not only by selling their house, but also with the loss of the husband and father.
The BPCA encouraged Christians to sign a petition and help pay for the family's fees as they continue in their quest to have Mehwish returned to them.