15-Year-Old Orphan Boy, Davion Only, Begs Church to Adopt Him; 'I'll Take Anyone Old or Young, Dad or Mom, Black, White, Purple'
15-Year-Old Orphan Boy, Davion Only, Begs Church to Adopt Him; 'I'll Take Anyone Old or Young, Dad or Mom, Black, White, Purple'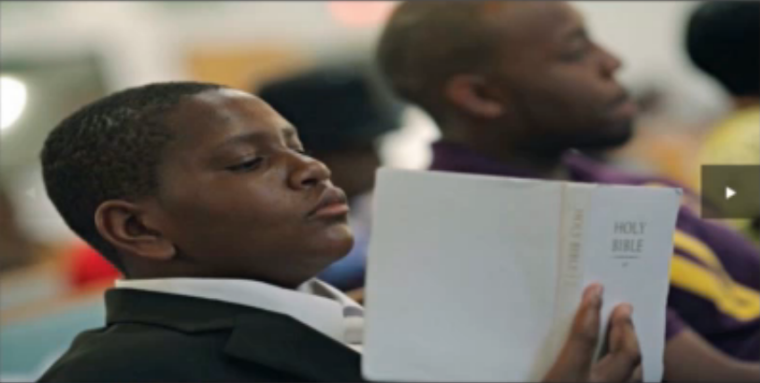 A 15-year-old orphan boy desperate for a home exposed the heartbreaking state of adoption in the United States recently when he swallowed his fear and stood before a packed church and begged anyone to adopt him but someone is yet to give him a home.
"My name is Davion and I've been in foster care since I was born ... I know God hasn't given up on me. So I'm not giving up either," said the amazingly optimistic Davion Only in a Tampa Bay Times report at the St. Mark Missionary Baptist Church in St. Petersburg, Fla.
Davion was born while his mother was in jail and she died there last year. He currently lives at the Eckerd's Carlton Manor residential group home with 12 teenage boys where there are rules for every activity and cameras recording everything.
His case worker Connie Going said he has always longed for a family. She said she took him to picnics and placed his picture in an organization devoted to helping foster children find permanent homes called the Heart Gallery but Davion acted out perhaps hoping that his biological mother would come back for him.
He pushed people away when they tried to get close, didn't care much about his grades in school and threw chairs. But when his mother died last year, Davion's long held hope of reconciling with his mother died with her and his new circumstances forced him to change.
"He decided he wanted to control his behavior and show everyone who he could be," said Going. And he did it because he wanted someone to want him.
"I'll take anyone," Davion told the 300-strong gathering at the church. "Old or young, dad or mom, black, white, purple. I don't care. And I would be really appreciative. The best I could be," he added.
Now in the tenth grade, Davion has been learning to curb his rage, drop his defenses and he has been earning As in school. He's even lost 40 pounds, according to the Tampa Bay Times.
"He's come a long way," noted Floyd Watkins, program manager at Davion's group home. "He's starting to put himself out there, which is hard when you've been rejected so many times."
"I know they're (takers) out there," Davion told his caseworker. "Maybe if someone hears my story ..."
(If you would like to adopt Davion call Eckerd at 866-233-0790. If you can't adopt but want to donate time or money, call Eckerd at 727-456-0600.)