$15K Raised for 'Superman' Father Arrested for Punching Youth Pastor Who Videotaped Nude Girls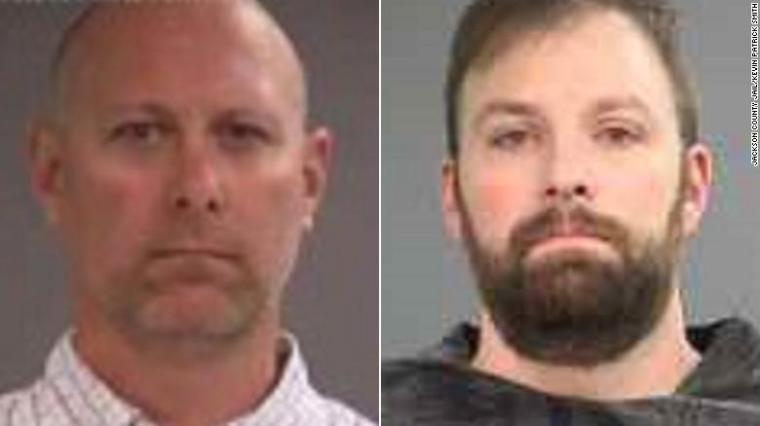 An Oregon community and people online are raising money for a "hero" father who was arrested for punching a former youth pastor in court.
Kevin Patrick Smith was arrested last week at a federal courthouse in Medford, Oregon, for charging and punching former Mountain Christian Fellowship youth pastor Donald Courtney Biggs.
Biggs had pleaded guilty to one count of transportation with intent to engage in criminal sexual activity with a minor, and had admitted to recording girls and women when they were changing their clothes at his home during youth trips.
A news release by the U.S. Attorney's Office, District of Oregon noted that the victims were captured in the nude as they were using the toilet, changing clothes, and showering. The former youth pastor also concealed cameras in bathrooms on church retreats to Huntington Beach and Lake Shasta, California. 
Two of Smith's female relatives were apparently Biggs' victims. What is more, Smith's family had been members of Biggs' church, where he served for 10 years.
Smith told CNN that he did not enjoy Biggs being described as "kind" in the courthouse. 
"At that point, I just kind of snapped," the father explained. "I charged across the courtroom. He was sitting behind a desk. I leaped over the desk and got a punch in on his face."
Jacob Elkin, another relative of the victims in the courtroom, said that Smith "was like a bolt of lightning just like Superman."
After Biggs was punched, Smith was handcuffed, and started bawling on the ground. He was later charged with fourth-degree assault, second-degree disorderly conduct, and obstruction of judicial administration.
Biggs, who had his nose broken and was taken to the hospital, was sentenced to more than 15 years in prison after proceedings continued on Thursday.
A GoFundMe fundraiser created by Elkin has since raised nearly $15,000 in support of Smith. The page, with a background photo of Superman, calls the father a "heroic figure, a true man of justice, an outstanding man."
The page claims that Smith did "what every person in that room wanted to. He flew like the man of steel himself and punched Donny square in the face and continued to beat him until police pulled the two apart. In all seriousness, Kevin has brought a little piece [of] justice and helped all these victims feel better."
As for Biggs, the page adds: "This man used his power and took advantage of middle school and high school aged girls by hiding video cameras and filming them using the restroom or taking showers. Several girls have been hurting for almost 4 years as Donny has continued to push this out (changing lawyers, and anything he could to stay in county not prison.)"
Elkin told CNN that he and his family are grateful for Smith's actions.
"All the money will be given to the Smith family," Elkin said. "Kevin's an outstanding man. He's always been a loving father."
Smith is set to be arraigned on Sept. 5.