17-Y-O High School Student Kwasi Enin Gets Accepted by All 8 Ivy League Colleges in Rare Feat; Looks Like He'll Be Choosing Yale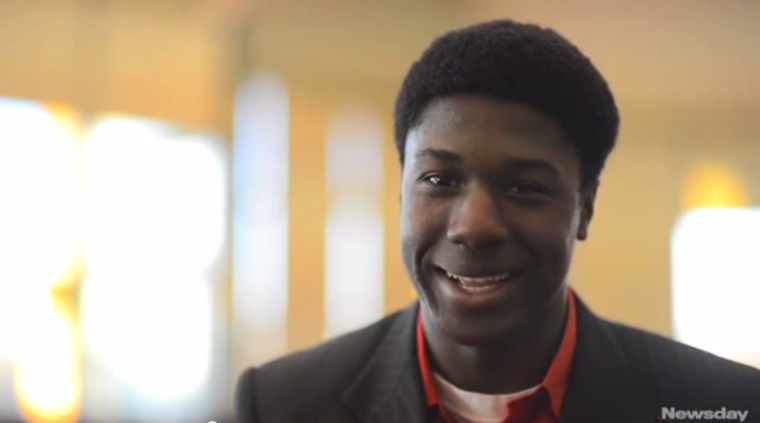 In an extremely rare feat, according to college counselors, Kwasi Enin, a 17-year-old first-generation American from Shirley, N.Y., has been accepted to all eight elite Ivy League universities and he is receiving praise from across the United States.
"Congratulations to Kwesi Enin on being accepted to all eight of the Ivy League universities!" noted Gospel star Yolanda Adams in a post on her Facebook page Tuesday.
College counselors told USA Today that the feat is so rare among college applicants that very few dare to apply to all eight because they look for different qualities in their freshman class. Almost none are invited to attend all of them.
But Kwasi, whose parents both studied medicine and now work as nurses after emigrating from Ghana in the 1980s, achieved the rare welcome from them all: Yale, Harvard, Princeton, Columbia, Dartmouth, Brown, Cornell and the University of Pennsylvania.
Nancy Winkler, a guidance counselor at William Floyd High School, where Kwasi is a student said she has never seen anything like his achievement in her 29 years as a counselor.
"My heart skipped a beat when he told me he was applying to all eight," she said. "It's a big deal when we have students apply to one or two Ivies. To get into one or two is huge. It was extraordinary."
Kwasi scored 2,250 out of a possible 2,400 points on the SAT and is ranked No. 11 in a class of 647 at William Floyd, a large public school on Long Island's south shore.
And the musician who sings in the school's a capella group and volunteers in the radiology department at Stony Brook University Hospital is expected to complete 11 Advanced Placement courses by the time he graduates this spring.
In a Newsday interview posted on YouTube Tuesday, Kwesi explained that getting accepted by all eight elite colleges wasn't his intention, but he is happy about it.
"I simply thought I would apply to all eight, I know it's crazy. I was hoping I'd get one or two, and they all came and I said there's no way," he said, expressing his shock.
"And then I quickly [felt] pride, appreciation and thankfulness for everyone who helped you in the whole process. From the ones that gave you the idea to [those who] helped you with your essays to all your teachers…and family, parents, for all the support they do," he continued.
And which one of the coveted schools will he choose to study medicine and music? Kwasi says Yale more closely matches what he is looking for in a college.
"I think my preference is Yale," he said. "They seem to embody all the kind of things I want in college. The family, the wonderful education, the amazing diverse students and financial aid, as well. I think Yale has all that for me right now. It's tough to compare all these wonderful schools," he ended.