170 Muslim Refugees Had Me Surrounded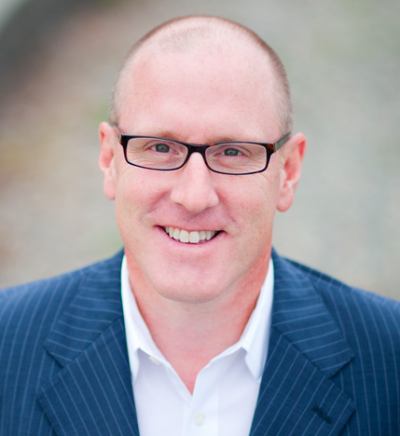 They had surrounded me, 170 Syrian refugees, all Muslims.
As the CEO of Open Doors USA, an organization that advocates for and supports persecuted Christians throughout the world, I often travel to far-flung locations to talk face-to-face with those affected by religious violence.
This particular journey had taken me to a refugee camp in the Middle East. Many of the nearly 5 million Syrians that have escaped ISIS and the Assad regime are living in this camp. But because they are undocumented, without proper visas and legal status, they are trapped in continued poverty and uncertainty.
And now here I was, surrounded by 170 Muslims who were chanting loudly and moving wildly. What were they chanting and what was causing the disturbance? The mob was chanting ... children's songs.
You see, I was surrounded by 170 Muslim children singing songs and moving with the enthusiasm and energy that only kids can possess.
The fact that you may have pictured me surrounded by angry Jihadists is part of the perception problem that exists and which keeps refugees in a state of continued limbo. These children are just a few of the estimated hundreds of thousands living within the refugee population.
As I spent time with several refugee families, it became clear that the average Syrian Muslim knows very little about Christianity beyond the few things they may have heard from their Imam. Illiteracy is a contributing factor to this religious ignorance. A surprising number of refugees suffer from illiteracy — they simply can't read the Scriptures for themselves.
This lack of knowledge contributes to the intolerance that exists in many Middle Eastern countries towards the Christian faith. Open Doors' researchers document trends in Christian persecution in the annual World Watch List. The 2016 World Watch List notes a remarkable jump in religious violence and harassment of Christians. In the Middle East, persecution often occurs within families, as parents punish, beat or excommunicate a son or daughter who makes an informed decision to follow the Christian faith. When a child coverts to Christianity, it often brings shame upon the Muslim family.
But in spite of these challenges, a little known story of hope is being played out as Middle Eastern Christians are showing love to the Muslim refugees in their communities. Some are managing food and aid programs, educational camps, medical clinics and more. One Muslim mother of seven, left homeless by the bombing of the Assad regime and forced to traverse across ISIS-controlled territory to safety, told me how touched she was to receive monthly food packets from Christian groups in the area. It is was more than simply the sustenance being provided. The care of these Christians for their Muslim neighbors demonstrates how relationships and understanding can build bridges between faiths.
Though half a world away, these Middle Eastern Christians are making a profound difference and are teaching us powerful lessons about how to "love your neighbor as yourself." I am hoping that we can learn from them. If they can reach out to their Muslim neighbors in a warzone, surely we can, in the aftermath of the recent Orlando massacre, refuse to accept the lie that all Muslims are terrorists.
We can respond to a humanitarian crisis of vast proportions, with our prayers and financial resources, in order to ease the suffering of both Christians and Muslims. And finally, we can learn to love the stranger in our midst (Deuteronomy 10:19). We can we dare to challenge our own preconceptions. We can learn to love like Jesus loves.
David Curry is the president and CEO of Open Doors USA, a leading advocate and support for persecuted Christians around the world.