$188M Powerball Winner Marie Holmes Is Allegedly Being Sued by Local Pastor for $10M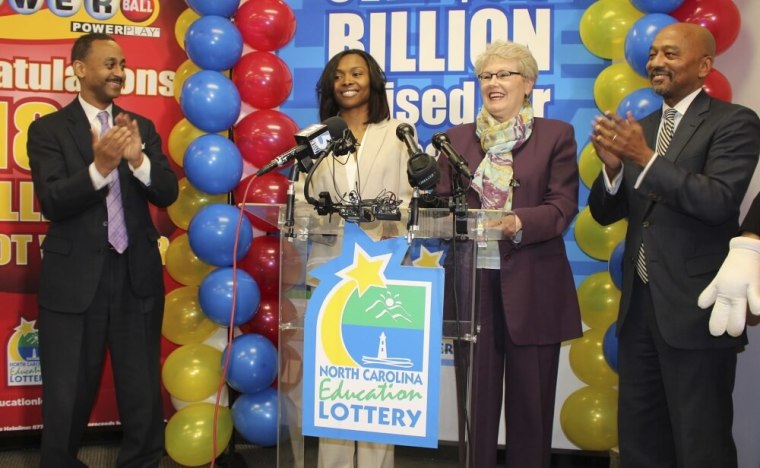 A local North Carolina pastor is allegedly suing controversial Powerball lottery winner, 27-year-old mother of four Marie Holmes, for $10 million for reneging on a verbal promise to give him $1.5 million of her winnings.
According to Eurweb, local Pastor Kevin Matthews whose church affiliation is still unclear, told the publication that he is experiencing emotional and mental distress after Holmes changed her mind about gifting him $1.5 million to help him build a retreat center.
"Because of the emotional distress and mental stress they put me through, I had to start taking more medicine for anxiety and depression due to this situation," Matthews allegedly told the publication.
Holmes has been in the news since last February when she won a third of the $564.1 million U.S. Powerball jackpot.
While Holmes has been in the news for reportedly using $21 million of her winnings to bail her alleged drug dealer boyfriend out of jail, she has also given $680,000 to her childhood church, Pleasant Hill Missionary Baptist Church in Shallotte, North Carolina.
She also formed the Marie Holmes Foundation with an initial investment of $9.7 million for the benefit of charitable organizations, according to WWAY-TV.
Carmel Wheaton, one of Holmes' aunts, is executive director of the foundation.
The Christian Post reached out to Holmes' attorney, Ruth Sheehan, of The Francis Law Firm on Monday about the alleged lawsuit but she had not provided a response at the time this story was published. She told Eurweb earlier, however, that she was not aware of Matthews' allegations.
Matthews told Eurweb that "God led him to her (Marie's) house and he prayed with her."
He charged that he ministered to her and others at her new home several times and said it was during one of those visits that he asked her to consider donating money for him to build his retreat. He said they discussed gift amounts of $1 million, $1.5 million and $2 million before Holmes agreed to give him $1.5 million to purchase the land for the retreat.
Matthews provided a recording to Eurweb of a conversation allegedly between Holmes' accountant, Dexter Perry, and himself.
On the last few minutes of the recording, Perry reportedly says: "Well, I appreciate you allowing me to call and spend this amount of time with you this morning. I'm going to go ahead and email you as soon as we hang up. Just reply to that. I'm going to ask for a few things — if you just get that to me at your leisure."
Perry allegedly further notes: "Like I said before, there's no need really to ask Marie anymore. She already said she wants to do something and now it's up to us to fulfill our strategy, and I definitely understand the urgency in terms of your land purchase and people calling you."
Matthews said he went ahead and made a number of financial commitments based on the promised donation but everything crashed when he was eventually told he would no longer be getting the money.
"I didn't see this coming and I think it was a third party that came along and told her not to do this," Matthews told Eurweb.
He believes, Wheaton, Holmes' aunt got involved and stopped her from sending him the money.
Matthews said Wheaton called him and said: "We have decided not to give you money."
He said he explained to Wheaton that Holmes said she was giving it and the accountant assured him as well but Wheaton replied: "Did she promise it to you?"
Matthews noted: "I got caught up with trying to be truthful and said she didn't use the word 'promise.'"
He then then quoted Wheaton as saying, "She was appalled that a pastor would even ask for money."