'19 Kids & Counting' Airs Jill's Wedding Tonight; Couple Chose Rare Covenant Marriage License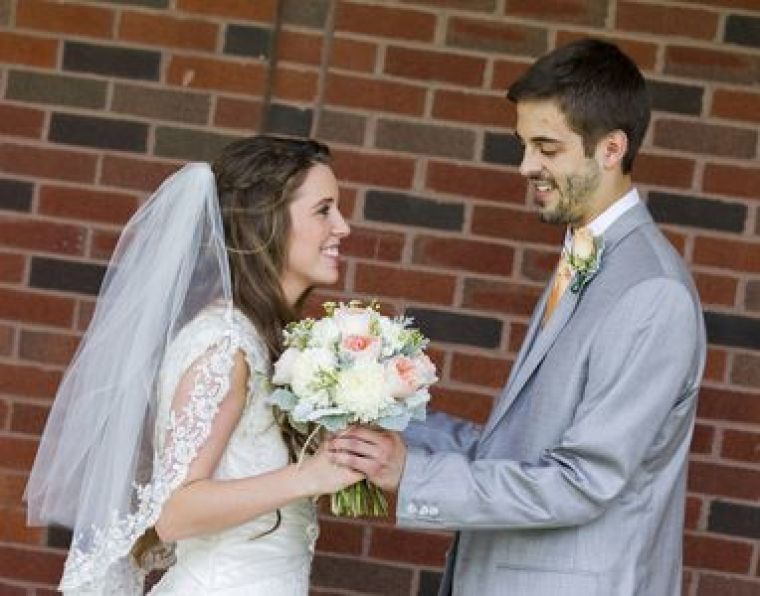 Tonight, fans of "19 Kids & Counting" will be able to see Jill Duggar wed Derick Dillard in a special episode that features the couple deciding on and agreeing to have a unique, covenant marriage.
A covenant marriage license is available only in Arkansas, Louisiana, and Arizona and allows for more opportunities for couples who want to ensure that they stay together through thick and thin. It requires a couple to have special premarital counseling and agreeing to seek counseling should they ever consider separating or divorcing. According to TLC, covenant marriages "do not permit no-fault divorces, or divorces that are granted without evidence that the marital contract was broken."
Jill and Derick agreed to this stronger commitment as a sign of faith in each other and God. Should they ever choose to file for divorce, though, they would have to prove that at least one of them either committed a felony or serious crime, physical or sexual abuse of their children, committed adultery, or lived separately for at least two years or just one year if there was a child and some form of abuse.
"It was so special," Derick's mother, Cathy Dillard, told People.com of signing their marriage certificate. "But it wouldn't matter if they chose that type of marriage certificate or not, those two would still have a covenant marriage."
The newlyweds married this summer and just a short time later announced they were expecting their first child. Jill and Derick revealed last week that they are having a baby boy, which made them especially happy.
Tonight's episode is a special one documenting a special day for the entire Duggar family, as Jill is the first daughter to marry.
"This is a time we have prayed for for 23 years," dad Jim Bob told People at the wedding. "As Jill and I were out in the hallway waiting to come in, I thought about how Michelle and I got married 30 years ago. I couldn't hold back the tears thinking I was giving away my daughter. It was an exciting time, but it was also a time of a lot of emotion."
This weekend, daughter Jessa will become the second Duggar girl to wed. She and fiancé Ben Seewald will exchange vows on Nov. 1.
"19 Kids & Counting" airs at 9 p.m. EST on TLC.