2 Million People Facing Severe Food Insecurity in South Sudan in Man-Made Catastrophe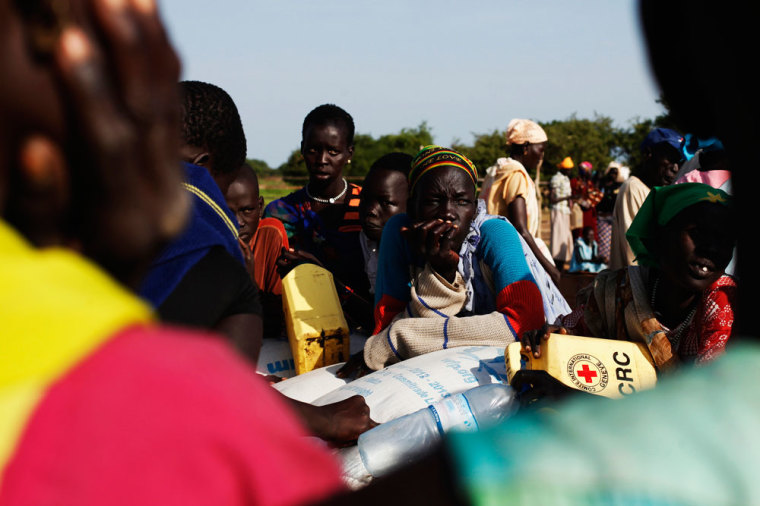 Over 35 humanitarian agencies have warned in a major report that close to two million people in South Sudan are facing severe food insecurity in the man-made crisis stemming from in-fighting, unless more aid is delivered to those who urgently need it.
"So far the soft approach of the international community in the peace negotiations has failed to secure a meaningful ceasefire," the report says.
A ceasefire was signed earlier this year between the government of President Salva Kiir and a rebel group linked to former Vice President Riek Machar, but the situation has not stabilized and fighting continues on a large scale throughout the country.
"If the international community really wants to avert a famine then it has to make bold diplomatic efforts to bring both sides to end fighting," said Tariq Riebl, head of Oxfam in South Sudan.
The report states that due to fighting, 1.7 million people, or one in every seven, have already fled their homes, and 450,000 of them have sought safety in other countries. Some areas have reported that one in three children are malnourished, which is a crisis seen only during famine. Experts have said that in 2015 the situation is expected to worsen significantly, and the number of severely hungry people will rise by one million between January and March, affecting half the population in total.
Although the African nation has managed to avoid a famine situation in 2014, the people "are now at the end of their tether," according to Aimee Ansari, head of relief group CARE in South Sudan.
"Eating seeds meant for planting keeps the gnawing hunger away for the moment, but it is mortgaging the future to meet the desperate needs of the present," Ansari added.
"The people of South Sudan did what they could to survive this year – but that means they will be vulnerable next year."
The humanitarian agencies frame the disaster in South Sudan as the result of political disputes that have escalated into a conflict that has engulfed much of the young nation, which achieved independence in 2011. They state that the conflict has been aggravated by the proliferation of arms, and has led to stagnation in terms of development.
"Men, women and children have been targeted because of their ethnicity and forced to flee, often several times," the report says. "They have lost loved ones, their few belongings, and their livelihoods."
Christian humanitarian group World Vision, which is part of the report, warned back in May that children will be affected hard by the coming famine. It said that children are struggling to find food and shelter, and close to a quarter of a million are expected to be severely malnourished by the end of the year. It also warned that 50,000 children under the age of five may die if the international response is not scaled up.
"These children were supposed to grow up in the new bright hope of newly created South Sudan. Now they face a bleak future unless urgent action is taken," said at the time Johan Eldebo, a World Vision senior humanitarian policy adviser.
Oxfam and the agencies in the report called on donor governments to fully get behind United Nations appeals for humanitarian work in South Sudan and the refugee crisis in neighboring countries. They also appealed for the quality of aid to be improved, noting that it needs to be delivered directly where people are located.
The agencies said that the government of South Sudan and the opposition need to stop the fighting and work toward a long-term peace deal. They urged that it is essential that attacks on civilians stop, that child soldiers are no longer used in the fighting, and that aid workers are allowed safe access to help the people in need.