2017 Chevrolet Bolt EV Specs, Price News: Smart Compact Gives Tesla Stiff Competition
The mindshare that Tesla has when it comes to new electric vehicles has grown such that other carmakers have come to revisit how they do EVs. Chevrolet has just come up with a compelling counter-argument with the 2017 Bolt EV, with its smart design and sensible set of features.
It's a compact EV designed to chase mileage numbers, but Chevrolet has come close to getting the perfect balance between interior space, features, mileage and price, as evident in CNET's score of 8.2.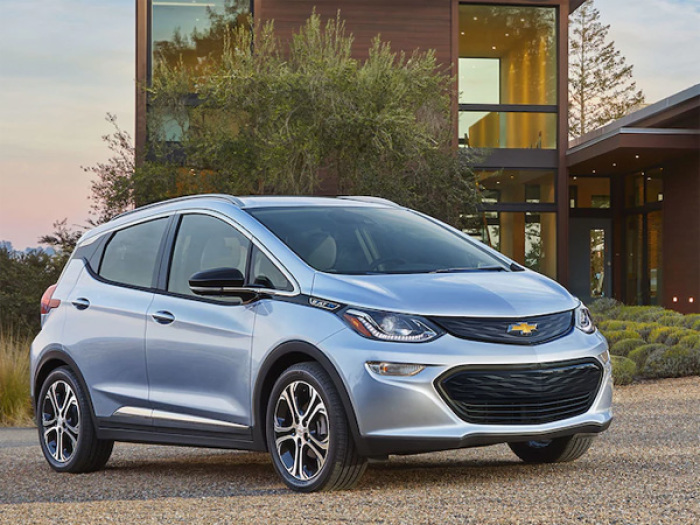 It misses a few things here and there in Chevy's pursuit of performance, but the overall kit is a sensible package on top of a solid electric motor that boasts of 238 miles of range, solid torque and impressive performance.
The price tag, pegged at about $30,000 for the base trim after incentives, gives the Tesla Model S a good run. Barring the Tesla Model 3, this places the 2017 Bolt as the best value model for electric cars rolling out today.
Motor Trend did some detailed day-to-day logs of how the 2017 Bolt did with everyday driving, and the results were generally impressive. Charging estimates however at the five-hour mark on average, and taking all the pricing fluctuations into account, the Bolt costs a rough $0.05 to run per mile.
It's a minor milestone for the car industry, considering that this mass-appeal electric car comes from General Motors, a long-time bastion of the gasoline engine. This hatchback is powered by a liquid-cooled lithium ion battery pack that stores 60 kWh of charge, which is about the same energy as 1.8 gallons of gas, as Car and Driver notes.
The Bolt Premier trim, the next step from the base variant, already comes with heated leather seats, roof rails, and the 360-degree Surround Vision driver aid system. Four cameras give a complete view of the areas adjacent to the car, helping drivers fit the compact in tighter parking spots.
The 2017 Bolt starts at $36,620 for the base LT model, with the loaded Premier model comes at $42,635. That's before taking into account rebates and incentives, which can amount to $7,500 in Federal incentives, with an additional $2,500 in California.