23 Christian Families Trapped in ISIS Stronghold Raqqa Facing Violence, Forced Taxes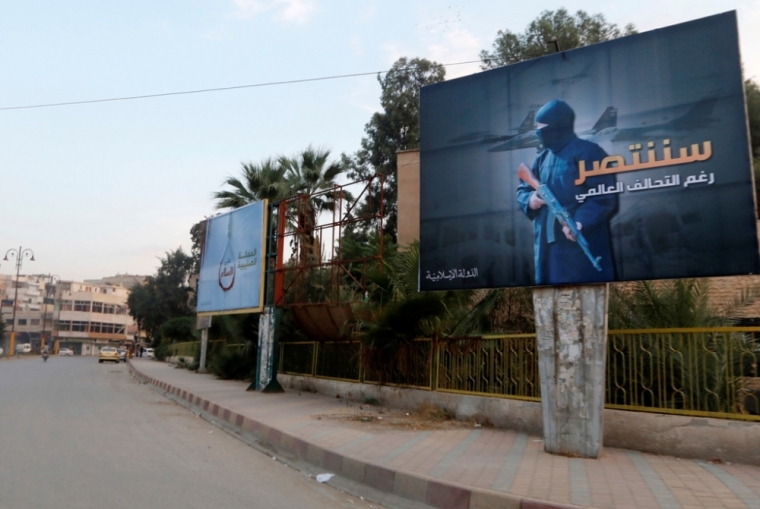 Twenty-three Christian families who were unable to flee the city of Raqqa in northern Syria, which terror group ISIS has made its stronghold, are reportedly facing Islamic fanaticism and a "protection tax" they will be forced to pay in order to keep their homes.
Fides News Agency noted that as many as 1,500 Christian families had lived in the city prior to the start of the Syrian war three years ago. Many have since fled, especially in the past few months with the rise of ISIS, which has captured cities across Iraq and Syria. The remaining Armenian Christians in Raqqa were unable to escape for various reasons, ranging from lack of resources to old age and health problems.
They were told that starting Sunday, they would have to pay jizya, or the "protection tax" that amounts to $535. Fides stated it's likely that the families, who've been impoverished by the war, will be unable to pay the tax and will be evicted from their homes.
ISIS has often offered Christians a choice to pay the jizya, convert to Islam, or be killed. In July, thousands of Christians fled their homes in the city of Mosul, where the community had thrived for close to 2,000 years.
"In my opinion this is a very grave situation. No western leader is moving to stop such a tragedy but they offer only empty words with no actions," Munir S. Kakish, chairman of the Council of Local Evangelical Churches in the Holy Land, told The Christian Post in a previous statement.
While close to 60,000 Christians lived in Mosul prior to 2003 and the start of the U.S.-led operation into Iraq, the city today has virtually been emptied from Christians due to ISIS' attacks.
In Raqqa, the abandoned Christian churches have now been turned into offices for Islamic affairs and the promotion of Sharia law, which has been implemented in a number of cities captured by ISIS. The jihadis have also reportedly been burning Bibles and Christian books in symbolic actions.
The U.N. has said that close to 200,000 people have been killed in the conflict so far. ISIS has been accused of a series of horrific crimes, including beheading men, women and children across the region.
While the U.S., U.K. and European nations have not sent any ground combat troops into the region, they have supported the Iraqi central and regional governments with arms and supplies, and by carrying out airstrikes on terror targets.