4 Steps to Become 'One Nation Under God'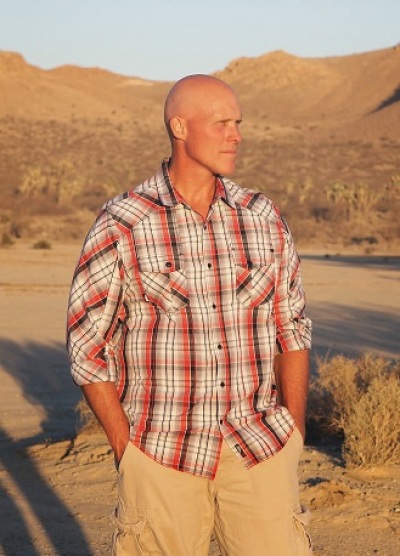 We are witnessing the rapid deterioration of a nation before our eyes. We have become one nation "above" God, rather under God. The current uprisings across America confirm this.
Don't lose hope. An exciting resurgence is happening in our nation via 2 Chronicles 7:14, "If my people, which are called by my name, shall humble themselves, and pray, and seek my face, and turn from their wicked ways; then will I hear from heaven, and will forgive their sin, and will heal their land."
God's call is not to Hollywood or the media, but to us. If "My people" turn back to Me I will heal and restore.
Four things are required:
1. IF MY PEOPLE HUMBLE THEMSELVES: The process of restoration must begin with humility.
"Pride must die in you, or nothing of heaven can live in you" (Andrew Murray).
The amount of pride in the church is astonishing. An American Idol mentality exists within our walls as millions crave center stage attention. The church often reflects the character of Hollywood rather than the character of Christ.
If we are to see a genuine move of God (which is our only hope) then we must humble ourselves and confess our pride ... confess our sins. Pride is the soil in which all other sins grow.
Please don't misunderstand, I have not mastered this area. I'm a prideful person working on humility on a daily basis. All of us must repent of pride and return to God with a broken, teachable heart if we are to experience healing in our land.
2. IF MY PEOPLE PRAY: Jesus said, "My house shall be called a house of prayer" (Matthew 21:13).
When was the last time a church dedicated as much time to prayer as to preaching? When was the last time we spent more time in prayer than with social media?
Prayer is the life source for faith; the building block of the soul.
"When faith ceases to pray, it ceases to live" (E.M. Bounds).
When God brings healing and revival, prayer has been the catalyst.
God is not too busy; He's not on vacation; He's not sleeping ... He is an ever present help in time of need. You can call out to Him in the deep of the night, or in the midst of the storm.
He hears the prayers of His children, but we must once again cultivate a life of prayer: "Without the heartbeat of prayer, the body of Christ will resemble a corpse. The church is dying on her feet because she is not living on her knees" (Al Whittinghill).
3. IF MY PEOPLE SEEK: We have a form of microwave Christianity. Service times are cut to just over an hour, prayer is glanced over, and worship is designed to entertain the masses.
"People are bored," they say, "so our services need to be more appealing."
Church is boring because the power of God has vanished from many congregations. Like Samson, they "know not that the Spirit of the Lord has departed" (cf. Judge 16:20).
But there is hope. We can once again position ourselves to seek God — "You will seek Me and find Me when you seek Me with all your heart" (Jeremiah 29:13).
We must stop confusing God's patience with His approval. God help us, and our children, if we do not take seriously His call to return. Seeking Him again is our only hope. ​
4. IF MY PEOPLE REPENT: It's no secret that there is a significant shift in the church today to avoid sin and repentance. God's Word says to confront, confess, and turn from sin, whereas many encourage us to ignore, overlook, and continue in it. Silence about sin minimizes the cross and makes it less offensive. But the cross only makes sense in light of the consequences of sin.
If you find yourself trapped in sin, misery, and depression, there is hope. God's continually calls us back to Him. If you return with all of your heart (repent), He will return to you. That's a gift of the greatest value ... a promise that will never fail.
Shane Idleman is the founder and lead pastor of Westside Christian Fellowship in Lancaster, California, just North of Los Angeles. Shane's sermons, articles, books, and radio program can all be found at
shaneidleman.com
or
wcfav.org
. Follow him on Facebook at:
facebook.com/confusedchurch
.