50,000 Iraqi Christians Return to Nineveh Plains After Liberation From ISIS; 80,000 Still Displaced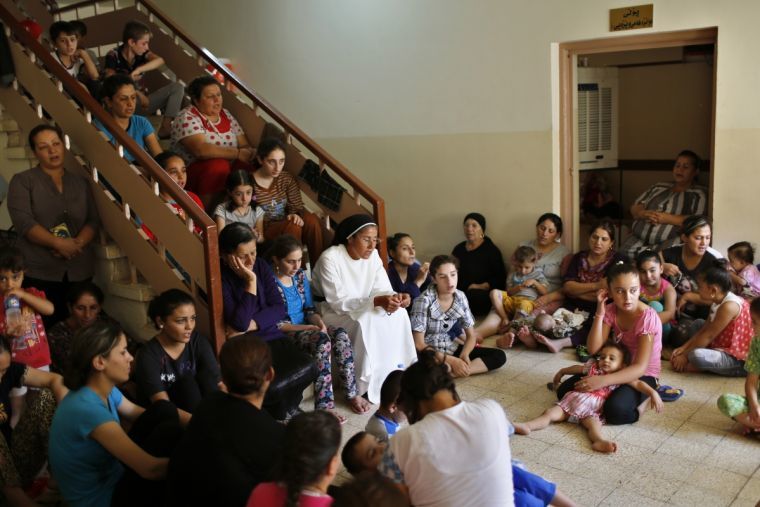 Although it's been months since the Islamic State was pushed out of towns in Iraq once populated by Christians, about 80,000 Christians have yet to return home and remain displaced inside of the country as winter has arrived, according to a prominent Assyrian humanitarian.
Juliana Taimoorazy, an Assyrian Christian who founded the Iraqi Christian Relief Council and serves as a senior fellow at the Philos Project, told The Christian Post in an interview that as many as 50,000 Christians have returned to their homes in the Nineveh Plains of Iraq now that the region has been liberated from IS (also known as ISIS, ISIL or Daesh).
She warned, however, that most Iraqi Christians who were pushed from their homes and sought shelter in displacement camps in northern Iraq have yet to return because they are waiting on assistance to help them rebuild their destroyed homes, villages and churches.
"Throughout the Nineveh Plains, there are about 55,000 people that have returned," Taimoorazy said, adding that there were between 150,000 to 180,000 Iraqi Christians displaced when IS took over in 2014.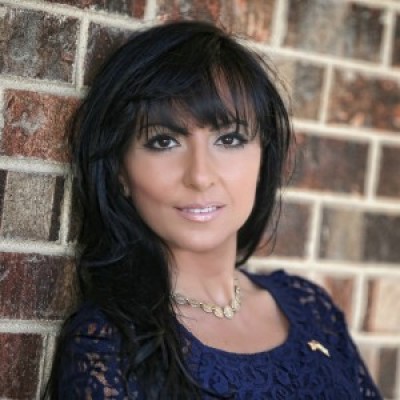 "There are many who left Iraq. They went to Turkey. They went to Lebanon. They went to Jordan. The number of Iraqi Christians that are in Turkey is about 45,000. In Jordan, it is about 20,000. In Northern Iraq, we probably would want to say that there are at least 80,000 to 100,000 are displaced in the Nothern Part of Iraq." 
Taimoorazy added: "While those aren't official numbers, as there isn't a way of counting these people with no census system in place, these numbers are provided to Iraqi Christian Relief Council by various aid organizations and officials from Iraq."
While a constant concern from human rights advocates and Iraqi church leaders has been that United States and United Nations aid funding has not been getting to organizations that are directly helping to rebuild religious minority towns and homes, a number of aid groups have been hard at work trying to assist some Christians and religious minorities in their return home.
Along with bigger organizations like Knights of Columbus and Aid to the Church in Need, smaller organizations, such as Taimoorazy's Iraqi Christian Relief Council, have carried out fundraising efforts to not only provide humanitarian assistance to those displaced but to also help restore Iraqi Christian villages.
Taimoorazy told CP that her organization has helped rebuild at least 20 Christian homes in the town of Baghdedeh (also known as Qaraqosh), a town that was once home to as many as 50,000 Christians. According to Taimoorazy, as many as 26,000 Christians have returned to the town since IS was pushed out in late 2016.
"Schools are starting to function a little bit again. There is a hospital there that ISIS did not destroy that is a little bit functional. People have returned to the destroyed churches. They are not flattened. But they are burned," Taimoorazy explained. "People are celebrating mass. For Christmas, they are going to be celebrating Christmas back in their own churches there."
The town is being protected by the only Christian militia recognized by the government in Baghdad, the Nineveh Plain Protection Unit (NPU). Taimoorazy said that it was the NPU who helped Iraqi Security Forces liberate Christian towns like Baghdedeh and Bartella.
Although over 50,000 Christians have returned to the region, there is still much work left to do to ensure that the other displaced Christians are able to return their home villages one day.
Outside of humanitarian aid and rebuilding efforts, there is also a need to help rebuild the infrastructure in Christian towns.
Taimoorazy said that her organization has participated in a partnership that helped restore water infrastructure to Christian towns.
"The wells that we have dug is not drinking water," she said. "Over the summer and the fall, we helped dig three water wells and in Bartella and Baghdeda for hygiene so they can wash and bathe."
As Vice President Mike Pence announced in October that the Trump administration was going to change U.S. policies so that aid could go directly to groups that are working to rebuild religious minority communities in Iraq without having to go through the U.N., Taimoorazy said that she is hopeful that U.S. aid will eventually reach the NGOs in Iraq by early 2018.
"What people don't think about is we deal with bureaucracy in the United States and also in Iraq. NGOs on the ground in Iraq have be vetted by the United States. So that takes some time," Taimoorazy said, adding that the U.S. government has already begun reviewing applications from NGOs. "Winter is upon them right now. They are hungry. They are still displaced and many of them are living without warmth and without heat."
"As we are waiting for money to come in for reconstruction, we are filling the gap where the others are dropping the ball," Taimoorazy continued, adding that her organization is going to provide heaters, space blankets and Kerosene to victims still displaced in Northern Iraq.
The Iraqi Christian Relief Council is now accepting online donations. Taimoorazy encourages people to become monthly donors.
"Even $10 or $20 or $50 per month really does make a difference to us here," she explained. "It takes $100 to feed a family of four to five for a whole month in Iraq. We are desperately in need of help for these people."
Taimoorazy explained that many Christians in the Middle East feel "betrayed by the Church in the West."
In addition to the lack of financial support Christian communities are receiving, they are also threatened by Iranian influence in the region, as advocates have voiced concerns about the presence of Iranian-backed militias in the region and the development of Iranian schools and Shia mosques in towns such as Bartella.
"These Christians are so badly beaten that wherever the help is coming, they will welcome it. They are not very happy. The Christians on the ground are nervous about the Iranian influence because they don't want Iraq to become a second Islamic Republic of Iran," Taimoorazy, who fled Iran as a religious refugee and eventually became a United States citizen, asserted. "I was born there and I know the oppression and I know the devastation that they caused for the Christian community."
"We don't want another oppressive regime taking over. In a very serious way, they are infiltrating," she added. "Christians are not very happy about this but they are so badly beaten that they don't have the energy to put up a fight with them."
In order to combat the Iranian presence in once predominantly Christian towns, Taimoorazy said that Christians need to build their own centers to show that they are a "symbolic power for our community."