6-Y-O Kids in Norway Given Right to Self-Identify as Opposite Sex, Change Gender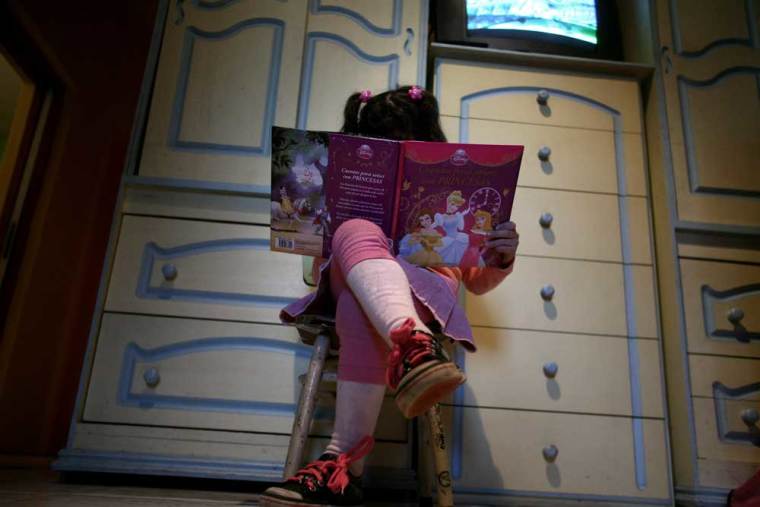 Norway has passed a new law that allows children as young as 6 to self-identify as the opposite sex and change their gender identity on official documents. So far, 10 children have applied to do so and the country hasn't refused a single one.
The Norwegian Parliament passed the legislation in June by a vote of 79-13, and "generated little controversy when it was introduced," The Associated Press reported on Tuesday.
As long as they have parental consent, children living in Norway can change their gender identity simply by filling out a form online.
"Once their applications are approved, they receive a new national identification number that unlocks the ability to update all forms of identification, from passports and driver's licenses to birth certificates and credit cards," the AP reports.
Robert Lopez, who heads the International Children's Rights Institute, told The Christian Post in an interview on Thursday that he's against the new law.
"It appears very likely that adults are suggesting these ideas to the children. So this drastic measure, implemented so flippantly, is entirely inappropriate," said Lopez, who is also a humanities professor at Southwestern Baptist Theological Seminary. "It feels like manipulation of children, not a way of showing compassion to them."
Ten-year-old Anna Thulin-Myge is one such Norwegian child who has taken advantage of the new law.
"[I]n some weeks, I'm going to have a new passport and then it's going to say 'F.' My name will be Anna, and that's going to be great," she said in an interview with the AP, noting that her current passport identifies her by her birth sex, which is male.
"When I was little I liked to dress up in dresses," she said. "And play with dolls, and so I actually think that I was a girl the whole time."
Some transgender advocates think the law doesn't go far enough.
Transgender Europe Senior Policy Officer Richard Kohler believes Norway should scrap the remaining restrictions on official gender changes, including for children younger than 6.
"It shows that there is an underlying belief that trans is bad and problematic," Kohler said in an interview with the AP. "It gives the signal that we don't believe children, and that we need to protect them from gender from an early age."
Yet other LGBT activists disagree.
CP reported earlier this month that a 4-year-old child in Australia received financial assistance from the New South Wales Education Department's safe schools program to have a sex change. The child is the youngest person in the country to be in the process of transitioning genders for eventual gender reassignment.
Australian transgender rights advocate Catherine McGregor who has spoken out in the past about the radical left-wing agenda of the safe schools program, told reporters that there needed to be checks in place to ensure no mistakes were made that would haunt the children for the rest of their lives.
A study released in August from two Johns Hopkins University scholars contends that there is not sufficient scientific evidence to assert that transgender children are born that way.
The 143-page report argues that there is not enough definitive scientific evidence available to suggest that gay, lesbian and transgender individuals are born with a certain sexual orientation or gender identity.
It also inveighs against adults urging children to taking hormones, or condition them to believe that they are members of the opposite sex.
"Scientific data on persistence of gender dysphoria remains sparse due to the very low prevalence of the disorder in the general population, but the wide range of findings in the literature suggests that there is still much that we do not know about why gender dysphoria persists or desists in children," the report reads.
Peter Sprigg, a senior fellow for policy studies at the Family Research Council, told CP in a previous interview about gender identity that "social, psychological, and physical cues about gender are among the first things a child learns in the developmental process.
"When confusion about sex and sex roles is introduced by a classmate, a school, or society as a whole, it can only disrupt that process. Since God made us male and female, such confusion may cause a child to doubt the goodness of God's created order.
"Unfortunately, LGBT activists have been so successful in establishing ideological hegemony over the professions of psychology, psychiatry and increasingly, all of medicine, that when a child has gender identity problems, it's difficult to find competent counseling to help overcome, rather than solidify, these problems," said Sprigg.
"Essentially, society is being forced to affirm a clear, physical, biological falsehood – the idea that someone with healthy male sex organs and normal male chromosomes can become a female, and vice versa," he said. "We are being told that when there's a conflict between a person's objective biological reality and their subjective feelings, it is the body that needs to be 'fixed.' This is utterly bizarre, and we should not be afraid to say so."