7 Rising Stars in the Republican Party: Underdogs, Minorities, and Females
With the Republican Party's sweeping victories in last month's midterm elections, it has a deep bench of rising stars to draw upon for future senatorial, gubernatorial and presidential races.
Here are seven of those rising stars: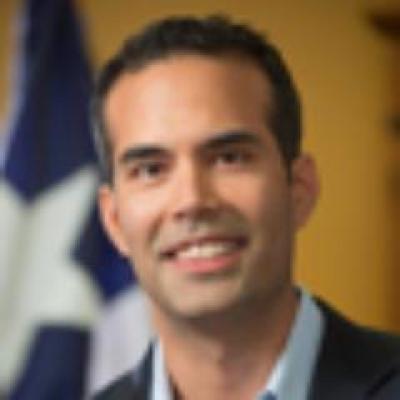 George P. Bush
With an uncle (George W.) and a grandfather (George H. W.) who served as president, and a father (Jeb) considering running for president, George P. Bush's political pedigree and name recognition will provide him many advantages in what could be a long political career.
He won his first political office last month as Texas Land Commissioner, a post that has often served as a first rung on the ladder to the Texas governor's office.
Bush's Latino heritage (his mom, Columba Bush, was born and raised in Mexico), may also prove an advantage in a Party looking to expand its outreach to Hispanic voters.
Tom Cotton
Tom Cotton was already a darling of the conservative wing of the Republican Party serving in the U.S. House of Representatives when he unseated Arkansas's Mark Pryor, one of the U.S. Senate's few remaining Blue Dog Democrats.
Cotton's nurturing by the conservative movement since his undergraduate work at Harvard was well documented by The Atlantic's Molly Ball in a September article called, "The Making of a Conservative Superstar." Other features had similar titles. "This 36-Year-Old Veteran the Future of the GOP?" Marin Cogan asked for National Journal in December, 2013. And Jonathan Chait declared, "Tom Cotton is Now the Perfect Republican," in September for New York magazine.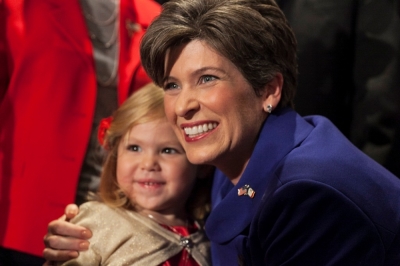 Joni Ernst
"I grew up castrating hogs on an Iowa farm, so I know how to cut pork."
With these words Joni Ernst introduced herself to Iowa voters and grabbed national media attention. The state senator was considered a long shot to even win the Republican nomination, much less capture the U.S. Senate seat previously held by senior Democrat Tom Harkin.
Ernst was down by almost nine percentage points at one time in her race against Bruce Braley, but she ended up winning by that much, even though most pollsters thought the race was a dead heat.
Cory Gardner
Like Cotton, Gardner is a U.S. House member who unseated an incumbent Democratic senator. In some ways, though, Gardner's victory over Mark Udall was more spectacular than Cotton's defeat of Pryor. Early in the race, Udall was not even considered one of the vulnerable incumbent Democrats that Republican operatives were eyeing to unseat.
Gardner demonstrated his political acumen early in the race when he managed to unite both the Tea Party and establishment wings of the Republican Party behind his candidacy. Udall figured he only had to label Gardner and extremist right-winger to secure his reelection. The strategy backfired, however, when Udall's intensely negative campaign contrasted sharply with the positive agenda put forth by Gardner.
Washington Post political blogger Chris Cillizza declared Gardner "the best candidate of the 2014 election."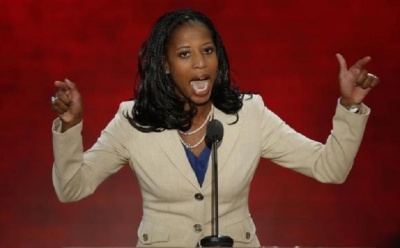 Mia Love
Mia Love was already considered a "rising star" in 2012 when she was running for a U.S. House seat in Utah's fourth district and provided a speaking slot at the Republican National Convention. She lost that race but did not give up. The Saratoga Springs mayor won the seat by three percentage points in this year's midterms.
The 38-year-old Love will bring some diversity to a Party viewed as old, white and male. She will become the first black female Republican, and the first Haitian-American, in the U.S. House. In a post-election interview with People, however, Love said her race and gender were not issues in her election.
"I wasn't elected because I'm female or because I'm a certain color. We wanted to make sure we were focusing on issues," she said.
Tim Scott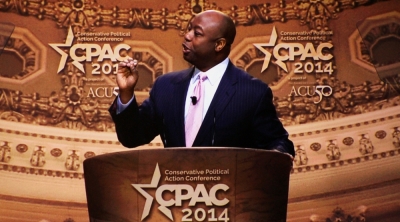 Tim Scott was already serving in the U.S. Senate by appointment. South Carolina Gov. Nikki Haley selected him to replace retiring Sen. Jim DeMint. With his victory last month, Scott became the first black elected to the Senate from a former Confederate state since reconstruction.
(Many blacks were elected to Congress after the Civil War, but after Union troops left the South during the Rutherford B. Hayes presidency, Southern states implemented "Jim Crow" policies that made it difficult for blacks to vote.)
During his swearing-in ceremony, Scott said that he hopes his personal life story, raised in poverty by a single mother, will help inspire children struggling in similarly difficult circumstances.
"I think when you're able to start at the bottom and work your way up, it's hopefully a sign or a signal to so many other young kids growing up in difficult circumstances that all things are possible," he said.
When Scott and Corey Booker, D-N.J., enter the Senate next month, it will be the first time in history that two elected black senators will serve at the same time.
Elise Stefanik
In yet another first, Elise Stefanik will become the youngest woman ever elected to Congress.
Even though she is only 30 years old, Stefanik already has a wealth of political experience. After graduating from Harvard at age 21, Stefanik worked in the George W. Bush White House, followed by Tim Pawlenty's 2012 presidential campaign and Rep. Paul Ryan's vice presidential debate prep team.
Party leaders have already shown an interest in promoting Stefanik by campaigning and fundraising for her candidacy.
In a Business Insider interview, Stefanik remarked that her age and gender will help the Republican Party attract new voters.
"We need new, fresh candidates. We need candidates who are able to reach out to young voters, women voters. I don't look like a normal congressional candidate," she said.
Editor's Note: For a balanced view, The Christian Post planned to also publish an article about rising stars in the Democratic Party, but we could not find any. You can help by leaving suggestions in the comments section below.