8 Abducted Samaritan's Purse Aid Workers Released in South Sudan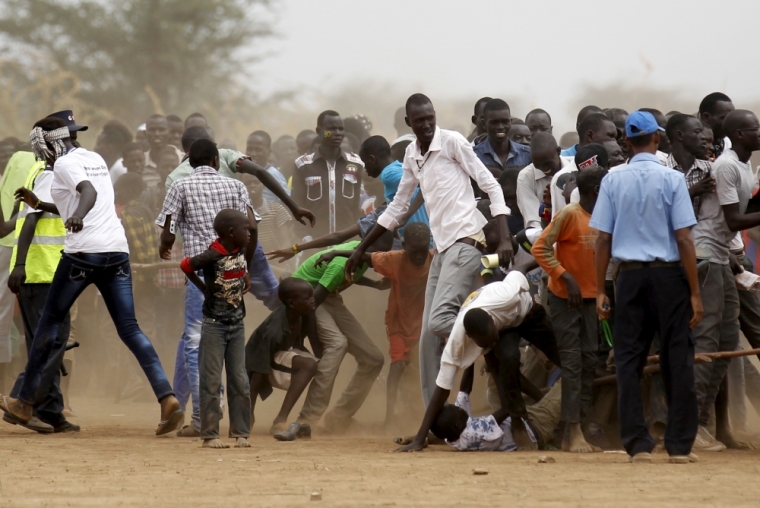 The international humanitarian aid group Samaritan's Purse has announced that eight of its aid workers who were recently kidnapped in South Sudan have been released.
Earlier this week, a military spokesman in South Sudan announced that a rebel faction had "abducted" eight locals working for the North Carolina-based organization and were demanding aid deliveries as ransom for the workers.
In a statement issued on Tuesday and shared with The Christian Post, Samaritan's Purse, a charity headed by evangelist Franklin Graham, assured that the abducted workers had been released and that there was no request for ransom.
"Samaritan's Purse is thankful to God for the safe release of our South Sudanese national staff, who had been detained by armed personnel in the Mayendit area of South Sudan," the organization said. "They were all released Tuesday afternoon local time.
"There was no ransom request, and they are on the way to a safe location at this time," the charity continued. "We are grateful for the World Food Programme's support in helping us relocate our staff."
South Sudanese rebels denied claims that they were responsible for the kidnapping and told media that the claim was nothing more than "propaganda" from the government.
"We do not have any relation with this incident," a representative of the rebels told Sudan Tribune on Monday. "This is a mere rumor spread by the government."
The statement from the rebels comes after military spokesperson Brig. Gen. Lul Ruai Koang told Reuters on Monday that the aid workers were being held for ransom by the rebel outfit.
"The rebels attacked and abducted eight local staff from Samaritan's Purse and they are being held to ransom," Koang said. "They have demanded that the organization takes aid to them."
On Monday, The Associated Press reported that the aid workers had been "recovered" by armed personnel after heavy fighting between the military and opposition forces.
"Local staff working for Samaritan's Purse were recovered by our forces in Mayendit this morning after heavy fighting with enemy forces," opposition spokesman Mabior Garang told AP.
Samaritan's Purse followed up Garang's comment with a statement saying that it had been in contact with the abducted aid workers and that "they have not been harmed."
There is no clarification about the aid workers' captors available at this time.
According to the Charlotte Observer, Samaritan's Purse had been distributing food and aid to people in Mayendit for over two years. However, the organization began relocating some of its staff about two weeks ago "as it became apparent fighting was going to begin."
"Those who were detained lived in the Mayendit area," Samaritan's Purse explained.
"This situation highlights the severe famine situation in parts of South Sudan with over 4 million people at risk of starvation. Samaritan's Purse calls on all parties to stop hostilities and allow immediate full access to distribute emergency food supplies."
As a result of the prolonged civil conflicts in the nation coupled with an economic crisis, a famine was declared in two counties in South Sudan by the government and three United Nations agencies in February.
According to the agencies, about 50 percent of the country's population, or about 5.5 million people, are expected to face starvation and could possibly die of starvation in the coming months.
Serge Tissot, head of the Food and Agriculture Organization in South Sudan, told AP that many in South Sudan have to rely on "whatever plants they can find and fish they can catch" as their sources for food.
"This famine is man-made," Joyce Luma, head of the World Food Program in South Sudan, told AP. "There is only so much that humanitarian assistance can achieve in the absence of meaningful peace and security."