9-Y-O ISIS Sex Slaves Reveal Brutal Ritualistic Rapes, Barbaric Treatment of Girls Sold at Sex Slave Market (Interview)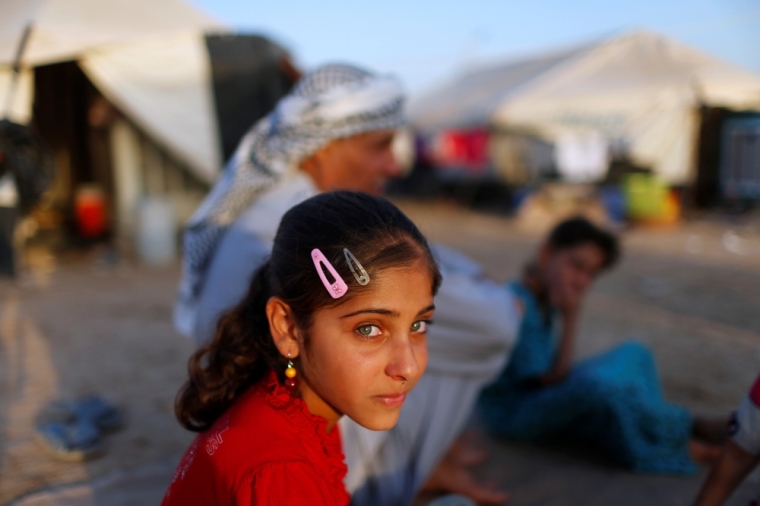 ERBIL, Iraq — Dozens of Yazidi sex slave survivors, including 9-year-old girls, were rescued this week by smugglers from their Islamic State captors following months of brutal rape and torture by their "owners" and other Jihadi soldiers who purchased them at an IS slave market.
"Their fighters pray to Allah before and after they systematically rape Yazidi women and children, including some as young as 9-years-old," said Hadi Pir, vice president of Yazda, a U.S.-based global Yazidi organization, to The Christian Post.
While some Christians had the option to pay jaziya (Islamic tax paid by non-Muslims) to purchase their freedom, most other minority groups such as the Yazidis, who number about 600,000 in Iraq, were specifically targeted and separated for sex slavery.
Basing their slavery system on Quranic verses and Hadiths that govern groups they consider heretics, Islamic State gave the Yazidis only two options: convert to Islam or die. Many victims chose the later.
Yazidi Noor, a 22-year-old sex slave survivor whose name has been changed for her own protection, told CP about how she was kidnapped and enslaved during the Iraqi Sinjar province's Kocho massacre in 2014.
She escape after using an old mobile phone to contact her brother who coordinated with smugglers to get her out of Islamic State via Turkey and then into Kurdistan.
"IS soldiers gathered us and separated the virgin girls and children from the other women. ... They chose the beautiful girls and transported them to the Qasr Al Mihrab village where they distributed the girls to IS fighters. … My sister and I were given to a fighter named Muhammad Salah, who took us to Mosul where he raped and tortured us," Noor explains.
Both sisters tried several attempts to commit suicide, after they were sold on to other IS fighters in Syria over a period of six months. Ending up in the city of Raqqa, Noor was then forced to convert to Islam and practice Islamic rituals, while systematically being raped and tortured daily.
"Sometimes I deflected the rapes by telling them I had my period ... one IS soldier named Abu Khadija injected me with drugs to sedate me so he could rape me, as I kept trying to kill myself. When I woke up I realized I had been brutally raped by him," adds Noor.