9,000 Police Storm Church Looking for Billionaire South Korean Pastor Yoo Byung-Eun Accused of Role in Ferry Disaster That Killed 300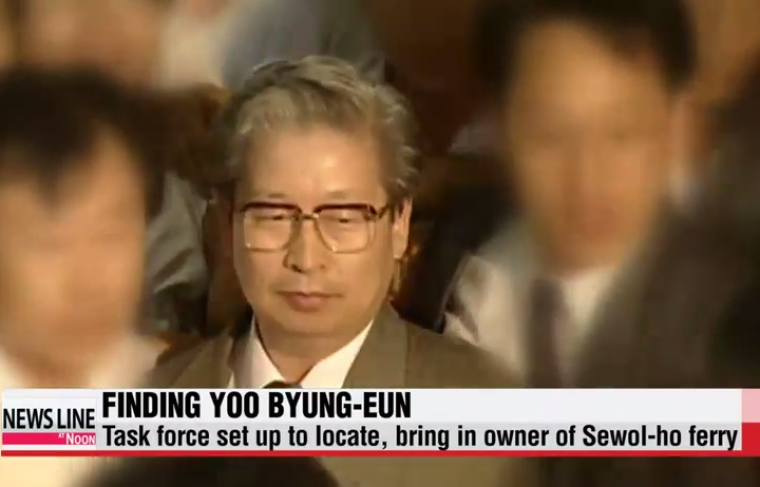 Some 9,000 police officers reportedly stormed the compound of the Evangelical Baptist Church in South Korea between Wednesday and Thursday in search of billionaire pastor and businessman Yoo Byung-eun who is accused of playing a role in the ferry tragedy that left 300 people dead or missing in April.
South Korean officials believe Yoo owns the ship that went down on April 16, 2014, and his alleged corruption may have played a role in the tragedy, according to the Boston Globe.
Yoo, 73, is now South Korea's most wanted man after the Incheon Court issued a warrant for his arrest on May 22. Authorities initially offered a nearly $50,000 reward for information leading to his arrest but now that reward stands at nearly $500,000 as they ramp up efforts to catch him.
The church compound in Anseong was stormed by police officers wearing helmets and armed with plastic shields. Four members of the church who allegedly aided and abetted the billionaire pastor were detained by the police while another member was held for allegedly obstructing the raid.
Police explained in an Associated Press report that the large army of police was required due to the size of the church compound.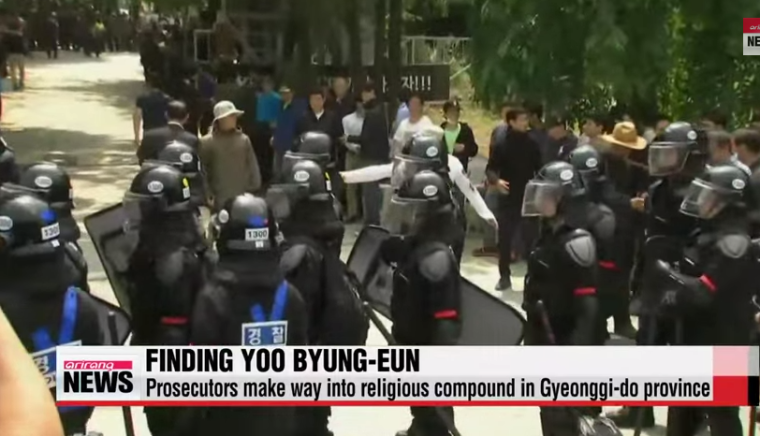 "Police said the sheer size of the compound – about 30 football fields, including a fish farm, cow ranch and a 5,000-seat auditorium – required several thousand officers. Some were deployed outside the complex, the headquarters of the Evangelical Baptist Church, to block possible escape routes while a police helicopter hovered overhead on both days. Dozens of prosecution investigators were also involved," noted the AP.
The AP pointed out additionally that police were concerned about clashing with church members. A number of them had threatened to die like martyrs in refusing to allow police on the compound in May.
On Wednesday, about 200 of them reportedly protested outside the compound singing hymns and chanting slogans of support.
"We'll protect Yoo Byung-eun even if 100,000 church members are all arrested,'' one banner said, according to the Boston Globe.
Yoo's daughter, Yoo Somena, was detained in Paris where she has lived since 2013, on May 27 and a French judge has refused to set her free. She is now facing extradition to South Korea.
Yoo, reportedly the leader of the now-defunct predecessor of the ferry's current operator, Chonghaejin, allegedly still controls the company through a complex web of holding companies in which his children and close associates are large shareholders, notes the Boston Globe.
Yoo's church has been branded a cult by some. In 1987, 32 people were found dead in the attic of a factory near Seoul. The people were suspected to be a part of his church and authorities said their deaths were part of a collective murder suicide pact.